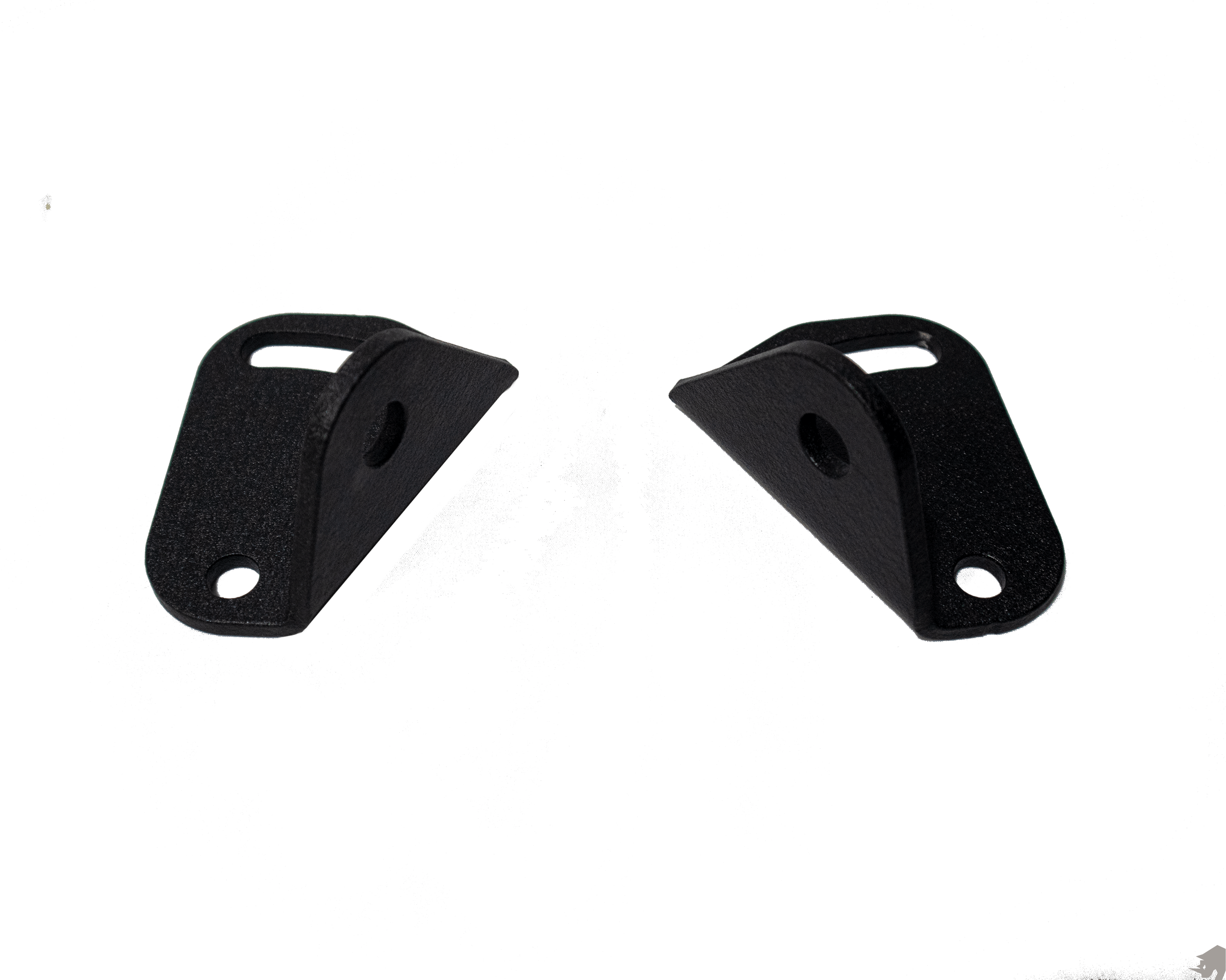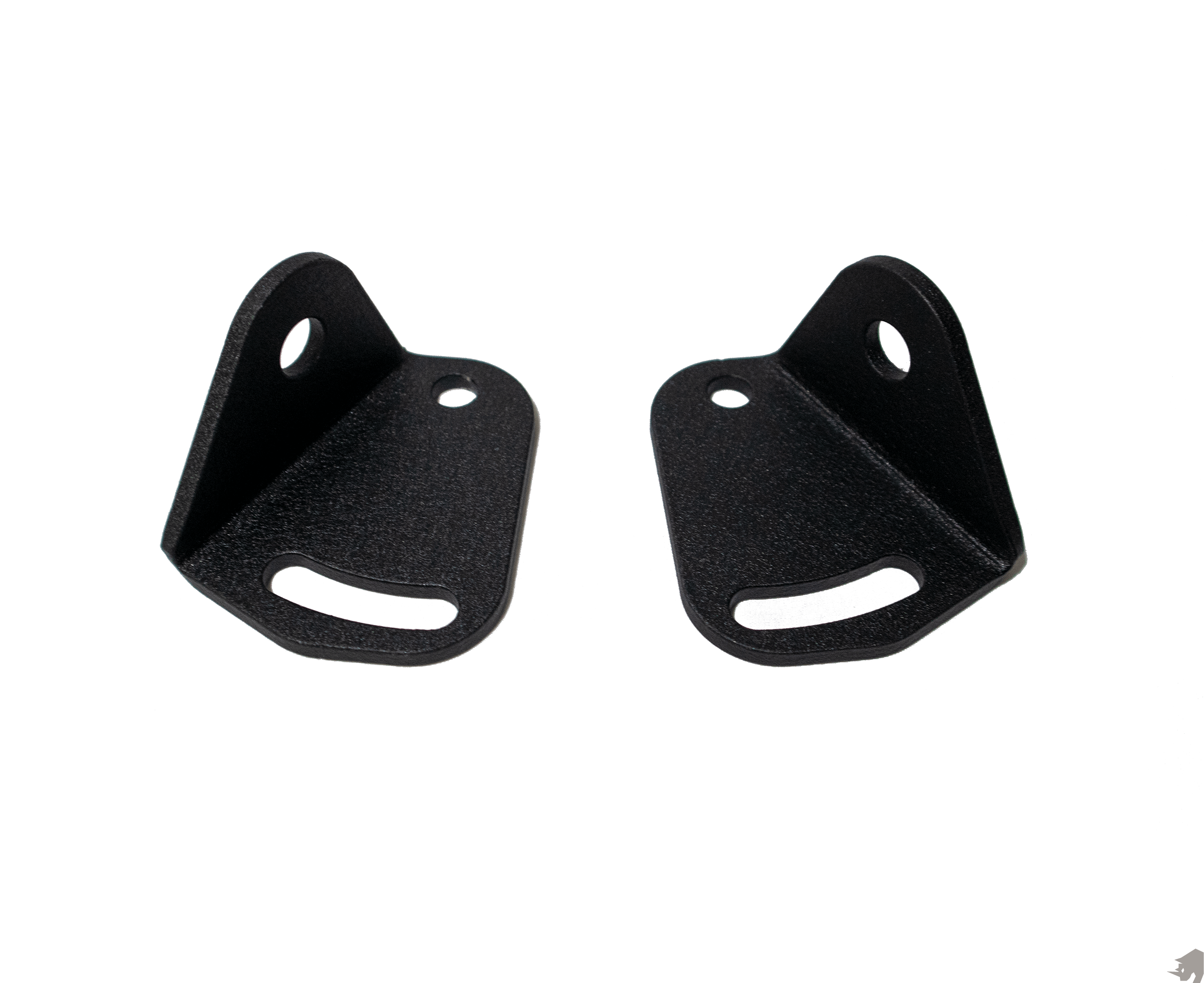 $40.00
AVAILABILITY: IN-STOCK
SKU: 2125
Our made in usa mounts bolt to the C pillar factory cage bolts at the roof line.
The Rhino Difference
Local Pickup Available
Best in Class

Customer Service

Call Us for Help! 704-879-3870
Discover the epitome of strength and precision with our exclusive Rhino Strong brackets – meticulously engineered, designed, and proudly crafted in the USA at our local machine shop. Setting a new standard in durability, these brackets are a testament to American craftsmanship.
Key Features:
Premium American-Made Construction: Our Rhino Strong brackets are constructed from American-made 7-gauge grade 50 strength metal, setting them apart from thinner alternatives on the market. Experience the unmatched robustness that comes from using top-quality materials in every aspect of our design and manufacturing.
Force-Resistant Design: Unlike thinner brackets susceptible to flexing under pressure, our Rhino Strong brackets are engineered to withstand force and maintain their integrity. This design ensures reliability and stability even in challenging conditions, setting a new benchmark for performance.
Ceramic Media Tumbling for Superior Coating: Prioritizing both form and function, we go the extra mile by subjecting our brackets to ceramic media tumbling. This process ensures the proper bonding of the powder coating to the metal, enhancing both the aesthetic appeal and longevity of our Rhino Strong brackets.
1" Thick Whips? No Problem: Our American-made 7-gauge grade 50 strength metal is not just strong – it's extremely strong. Feel confident in securing your 1" thick whips with the resilience of Rhino Strong brackets, providing the steadfast support you demand.
American-Made, Rhino Strong: When we say "American made," we mean more than just a location – we mean strength, reliability, and a commitment to excellence. Experience the pride and assurance that come with Rhino Lights, where American craftsmanship meets the strength you can trust.
Elevate your expectations with Rhino Strong brackets – the embodiment of American-made strength and resilience, delivering performance that stands the test of time.
| | |
| --- | --- |
| Size: | Unique |
| Colors | Red, Blue |
| Material | 100% Leather |
Contact Us to learn what is in included.