Rhino's Exclusive Technology
We have worked endless nights creating state of the art technology to allow our customers to #LIGHTWITHOUTLIMITS.
---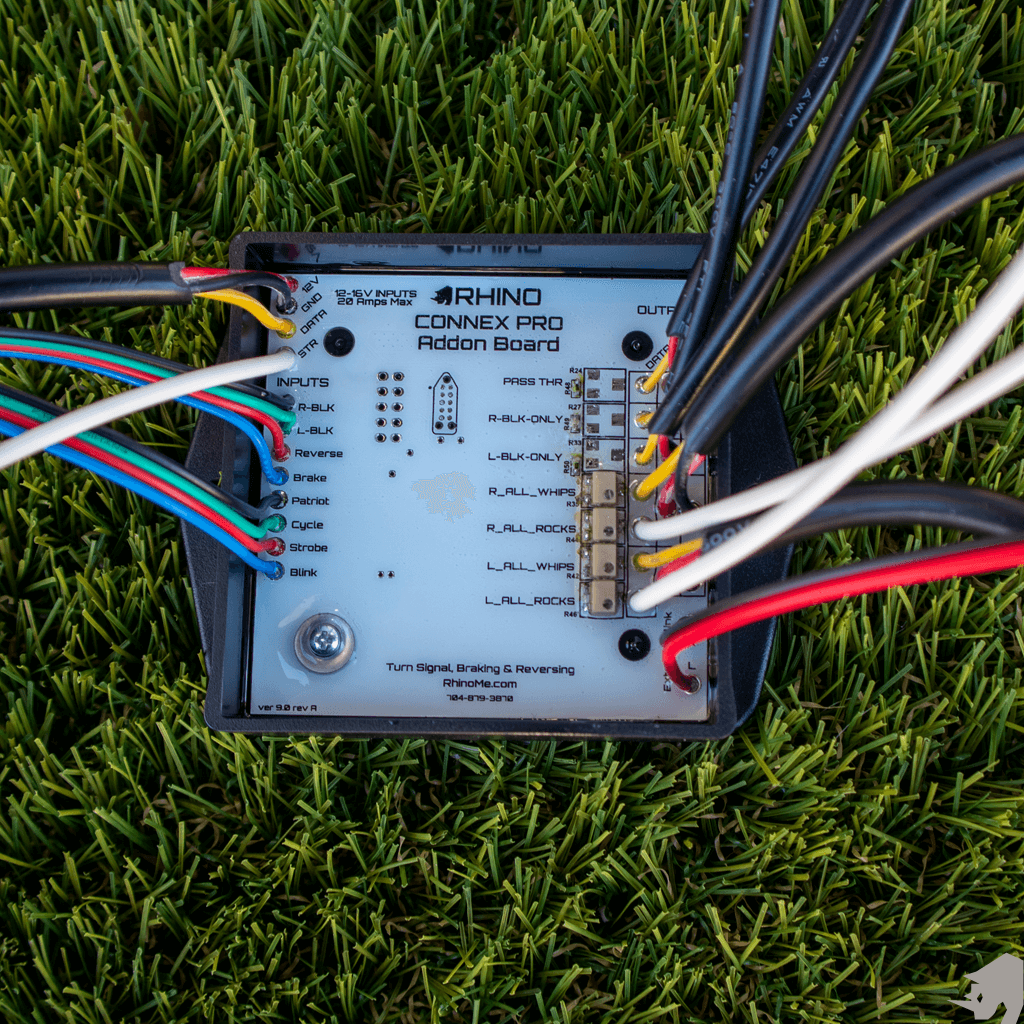 Connex Pro Addon Board -
New
After a year of development we built the most advanced turn signal, braking and reverse addon board to hit the market!
Our connex pro addon board brings an insane amount of functionality to our ecosystem giving our customers additional patterns, features, and modes.
Patriot Mode - Red / White / Blue & Red / White / Green
Strobe Mode - 5 strobe mode speeds.
External and Internal Blinking Capability - Allows to tie in external turn signal module to our system
S.O.S Mode that Strobes Amber/White or Red/Blue throughout the whole system.
12v Outputs for L / R Turn Signal to connect external lights via relays.
Street Only Mode - Ability to Turn the lights black ( OFF ) with a flick of a switch, but keeps the turn signal, reverse and braking functions
---
Bundle Builder
Rhino bundle is everything you need to create an elite lighting package.
The highest rated and quality lighting system on the market.
Leave us a review for a chance to win BIG!
The best review monthly gets money towards their next order.
Innovation, The Pudding is in the Numbers:
Customer Support
Top Notch Customer Support and Documentation.
Fast Shipping
We build to stock, Not built to order! Orders ship next business day.
Install Videos
Install Videos of our whips, rocklights and halos.
Amazing technology
We developed our own supporting technology to power our eco systems.
Quality Control
We have layers of quality control to eleminate issues before they happen.
USA Based
We are located in Huntersville, NC where we build, support and test our products.
Subscribe To Our Newsletter
Sign up to get all the latest information on early access to new products, upcoming products, raffles and more!