Diamond Duo Cree LED Rock Lights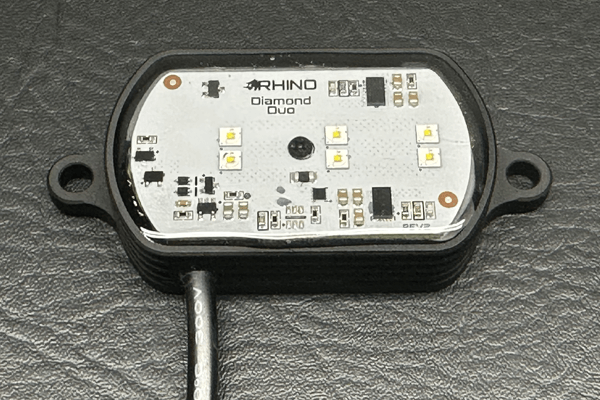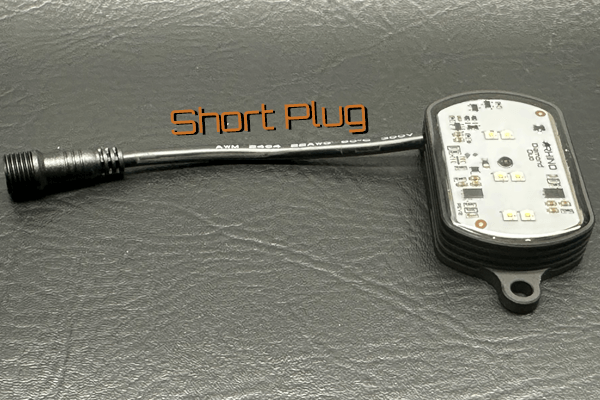 INTRODUCING THE MOST POWERFUL DUAL COLOR ROCK LIGHT
The most advanced dual color rock light on the market. Extremely Bright with Low Power Draw.
18 Watts of Total Power

2,200

*

Lumens per Pod

Only .6 - 1.3 amps @ 14 volts

IP69K Durability

CNC Milled 6061T6 Aluminum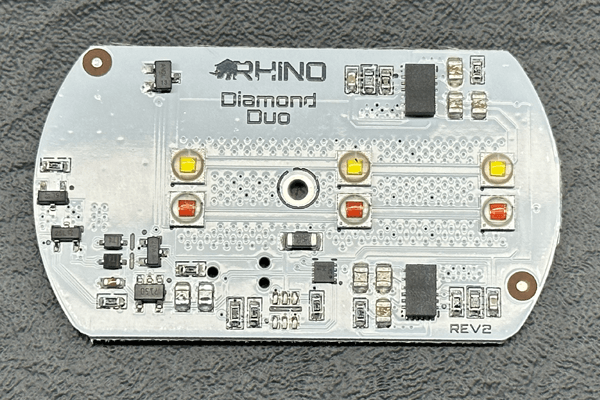 EXTREMELY POWERFUL LEDS
We slammed some of the brightest and most efficient LEDs we could inside this small solid CNC aluminum housing. To call this rock light extremely BRIGHT would be an understatement.
Utlizing some of our custom written firmware that allows for dynamic cooling based on the temperature of the housing. The coolering the rock light can run the brighter it can be utlizing the unique design of the housing to maximize the surface area to dissipate heat.
With each pod measuring at over 10,000 lumens* each, it will surely #lightyourjourney.
Review Specifications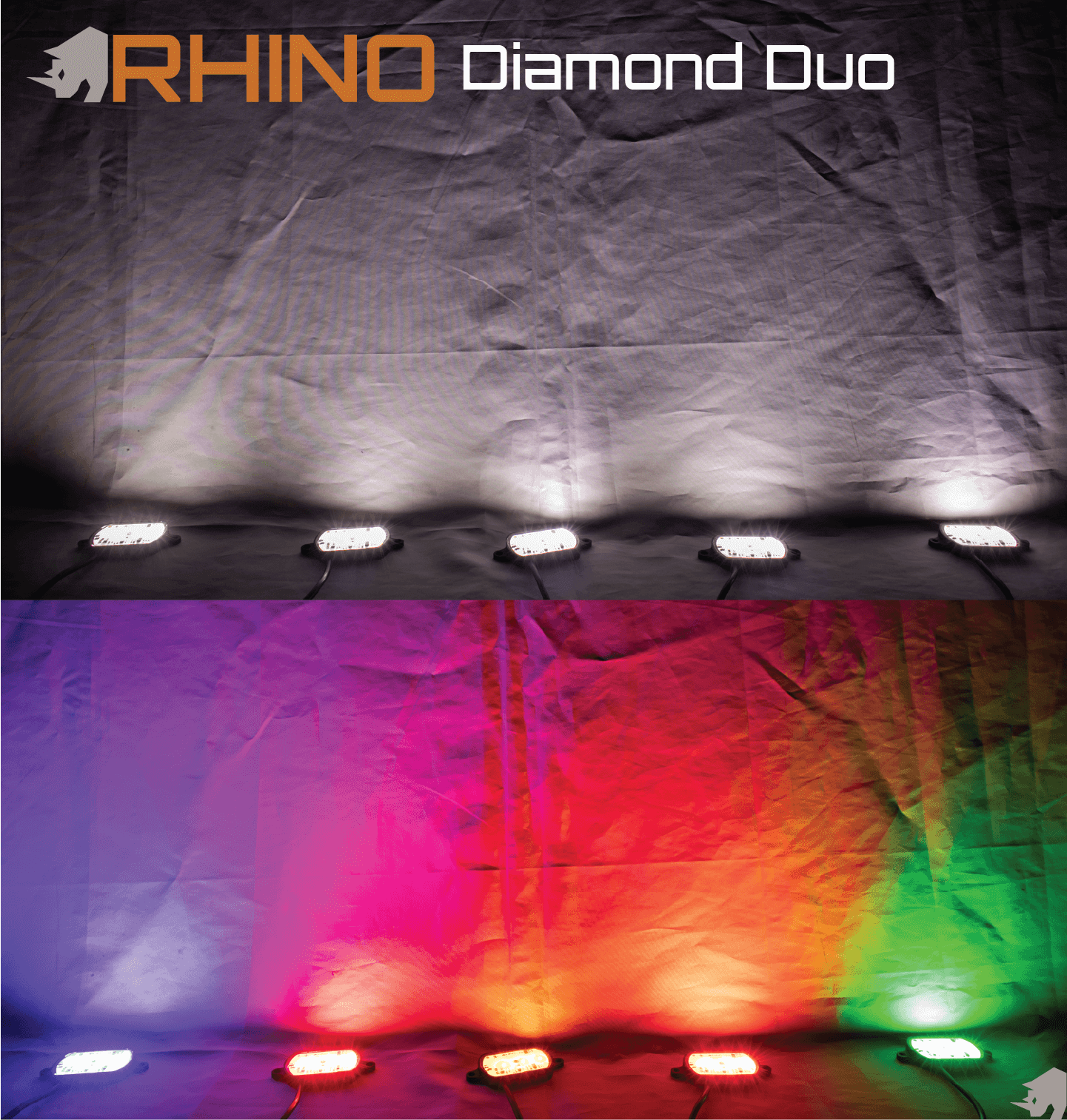 Two Colors, One Housing
This rock light has 2 channels of leds allowing you to run 2 individual colors on ONE housing.
We developed a rock light for offroaders who need that DAYTIME BRIGHT 5000k white light for rock crawling but want that accent color to match your build. We have quite a few color combos to meet your needs.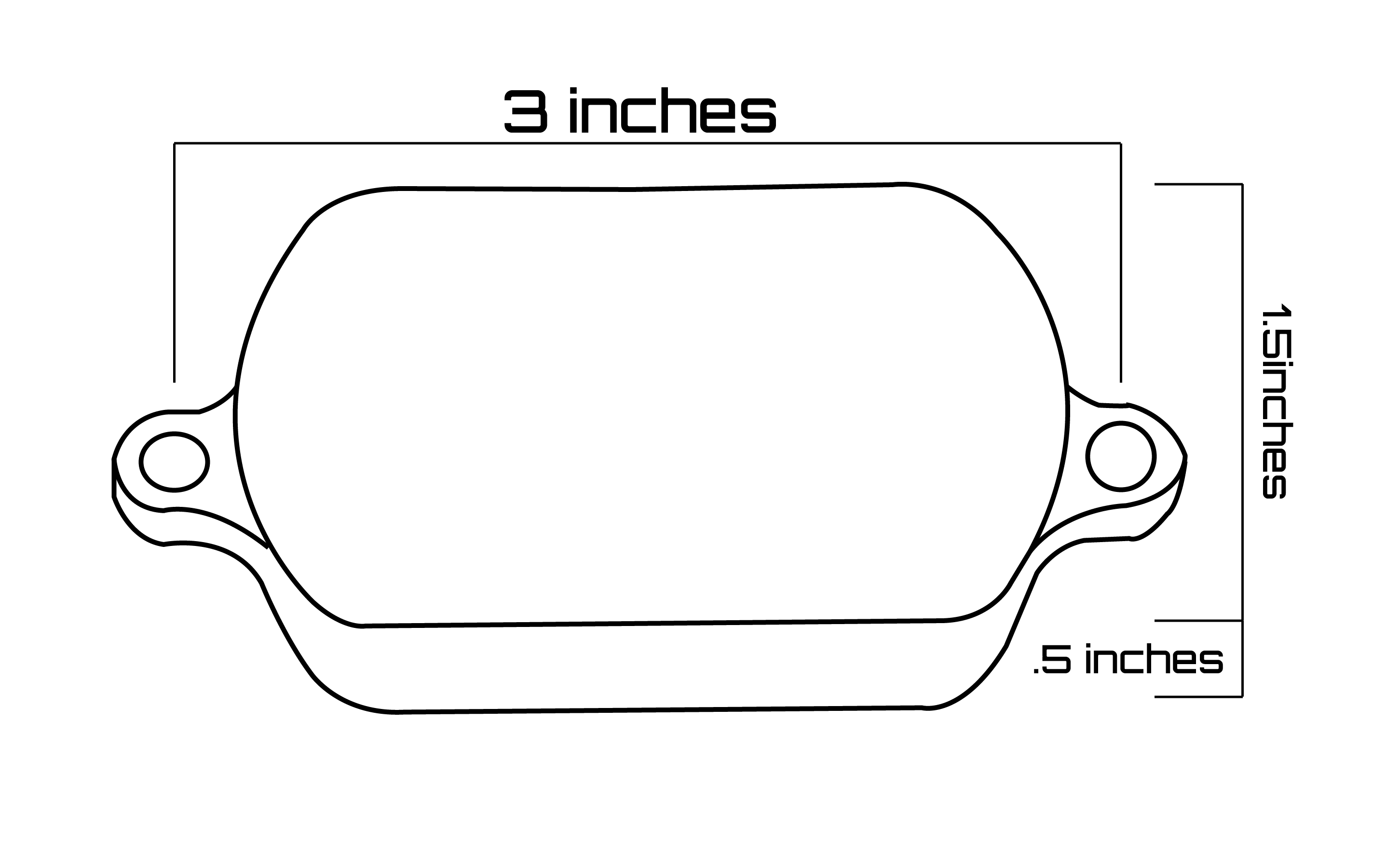 Small Footprint
Utlizing solid CNC Milled 6061 aluminum we can create a compact heat efficient housing.
Our housing standing at 0.5 inches tall, 1.5 inches wide and 3 inch long makes this rock light pack a mean punch for its size. #sizedoesmatter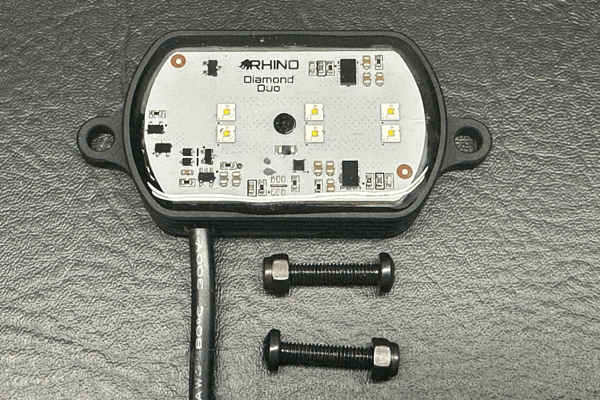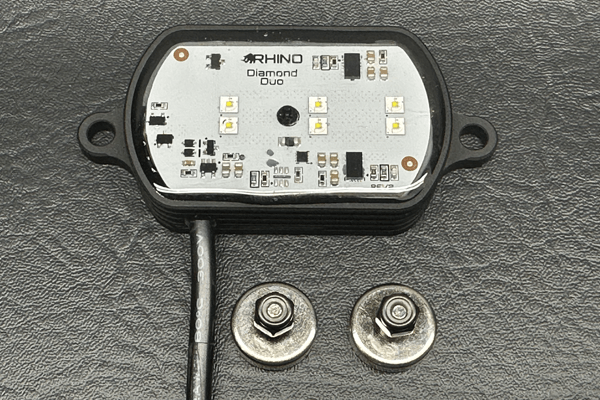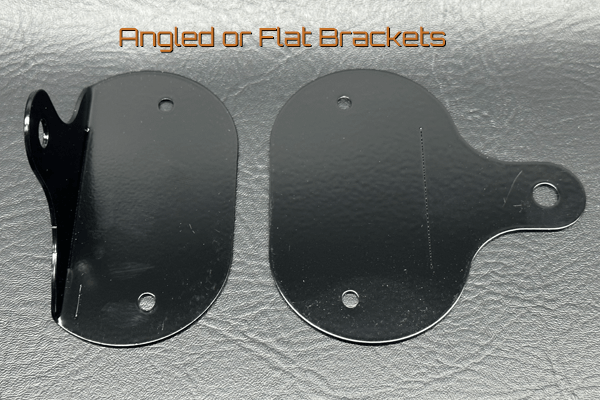 MOUNTING OPTIONS
Bolt, Bracket, or Magnet your way to easy.
We have multi mounting options that allow you flexiablity when mounting your rock light. We have custom magnet kits available as well as included bolts with every rock light purchase.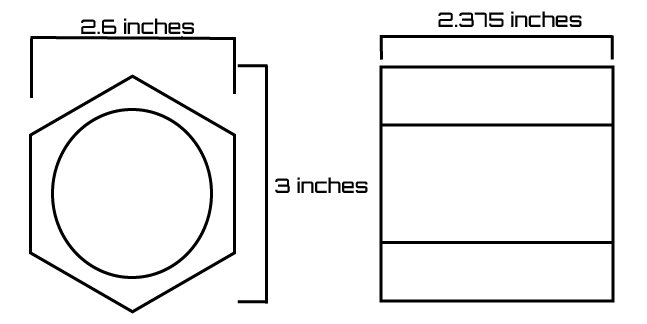 COMPACT SIZE
With its compact size it allows for a lot of mounting location options.
This light is only 2.6 inches wide and 3 inches tall from point to point making it one of the most powerful lights per size on the market.
Ready to build your ultimate rock light kit?
Select your color combo, select your quantity, #lightyourjourney
THE POWER IS IN THE DETAILS
Specifications
We know the devil is in the details, so we are trying to highlight the most asked questions about our light. The cooler the housing is the brighter and more powerful the light will become. This firmware controlled thermal protection helps protect from over-heating to increase the longevity of the LEDs.
Weight

~.25 lb each

Lumens

550 - 2,243**

Wattage

18 watts total

Voltage

9 - 18 volts

Rating

IP69k
Firmware

Rhino 1.1

Protection 1

Firmware Controlled Thermal

Protection 2

Reverse Polarity

Lifespan

75,000 hrs

Amperage Rating

.6 - 1.3 amps @ 14 volts
Housing Color

Black Anodized

Lens Color

Clear

Lens Material

Hardcoated Proprietary Resin™

Lens Feature

Diffuses Light 210°

Housing Material

6061 Aluminum

Primary LED Color

White

Secondary LED Color

Red, Amber, Green, Blue, Orange, UV, White
* We measured using our lumen meter at 18inches away from the rock light on a white / white duo rock light
with all cree leds on pulling just over 2.5 amps at 14 volts.
** lumens will range depending on the color (red, blue, green, amber, orange, white) chosen for your light, this measurement is measured at 18 inches away.