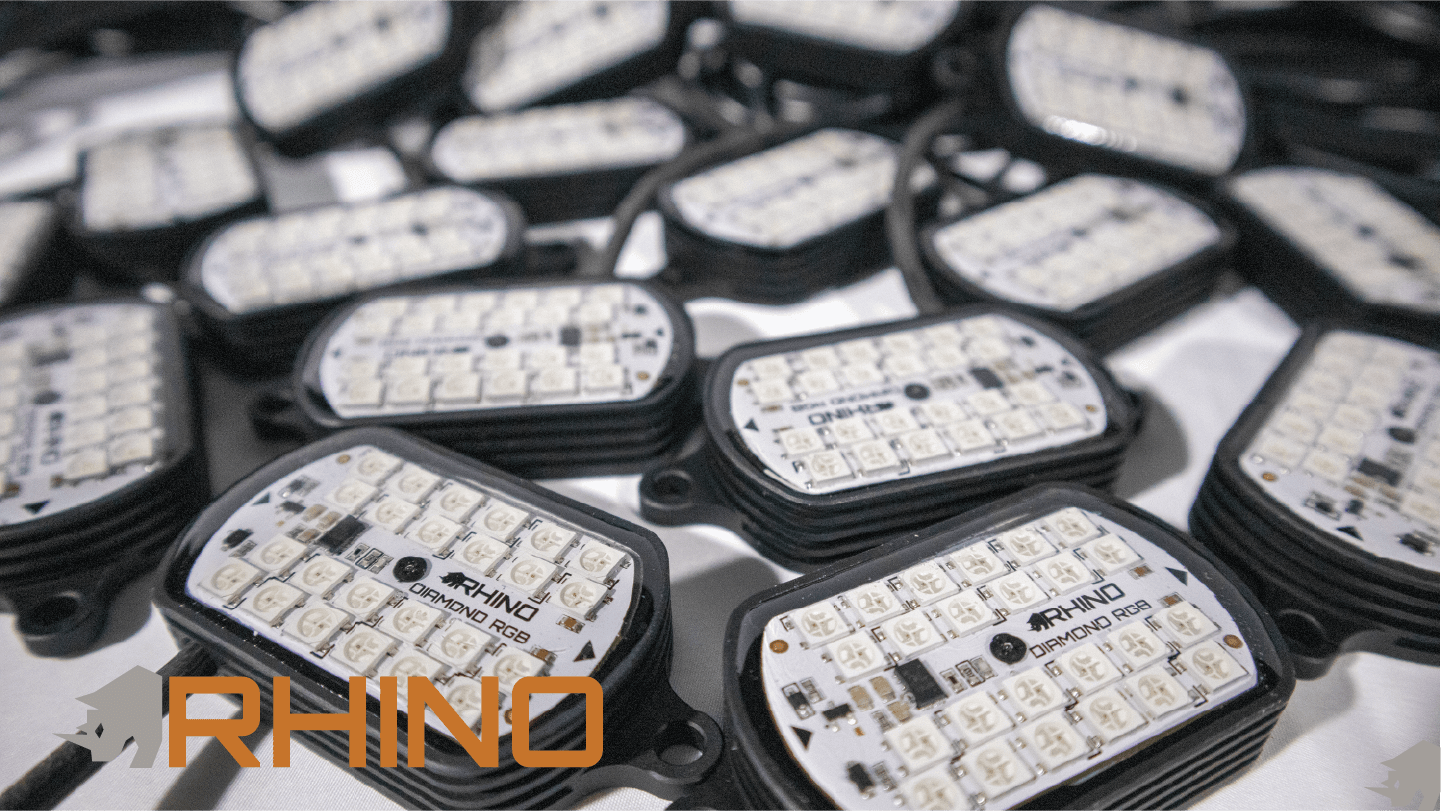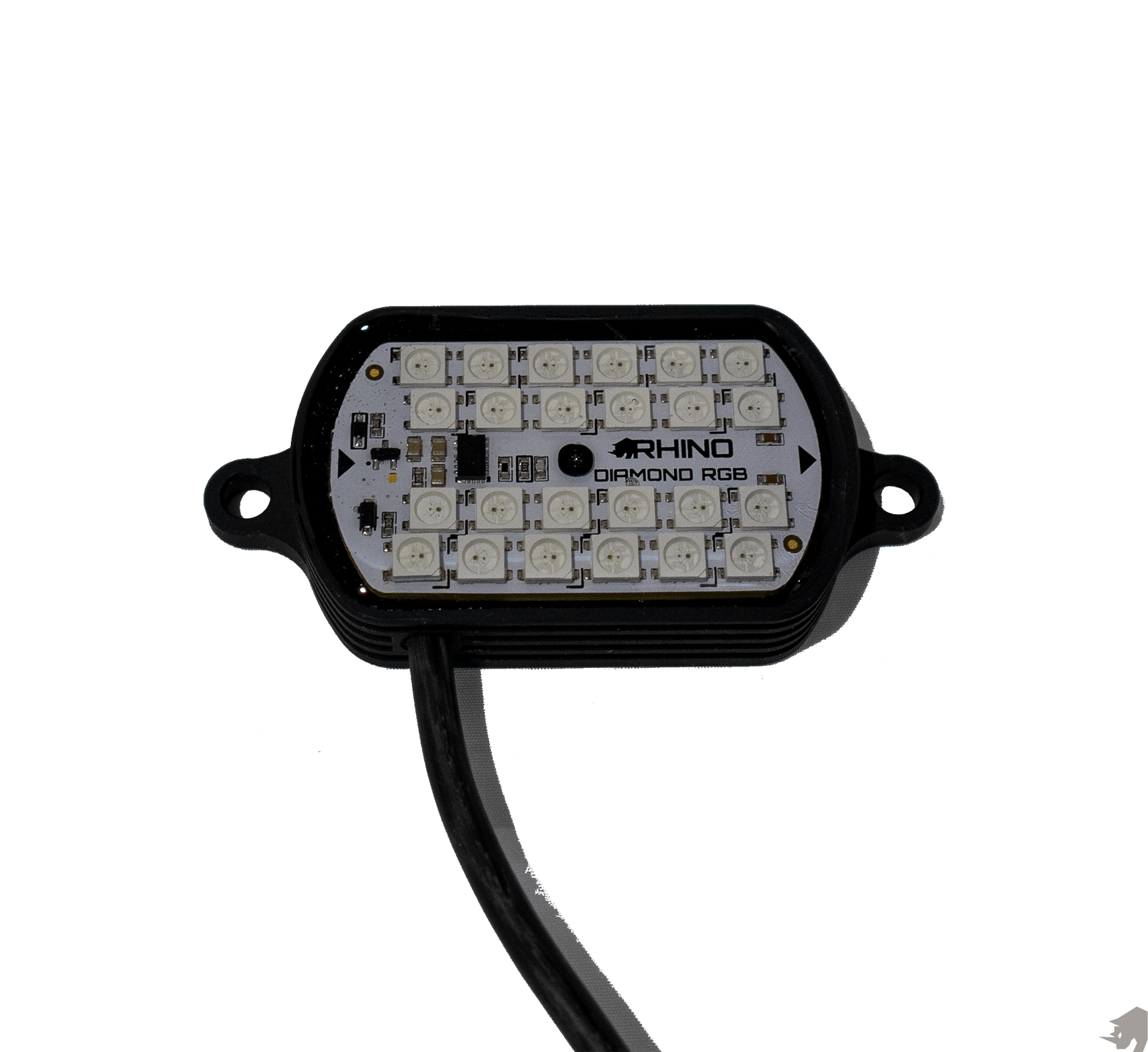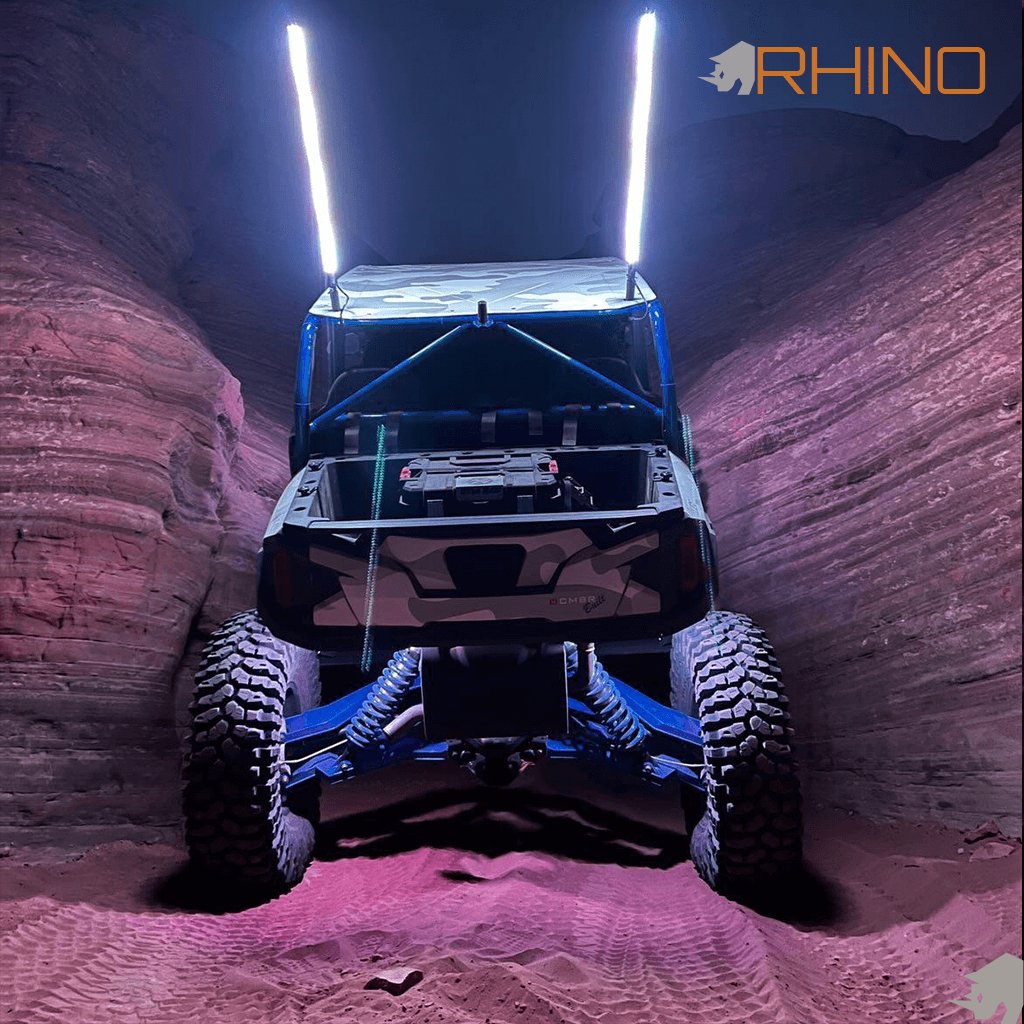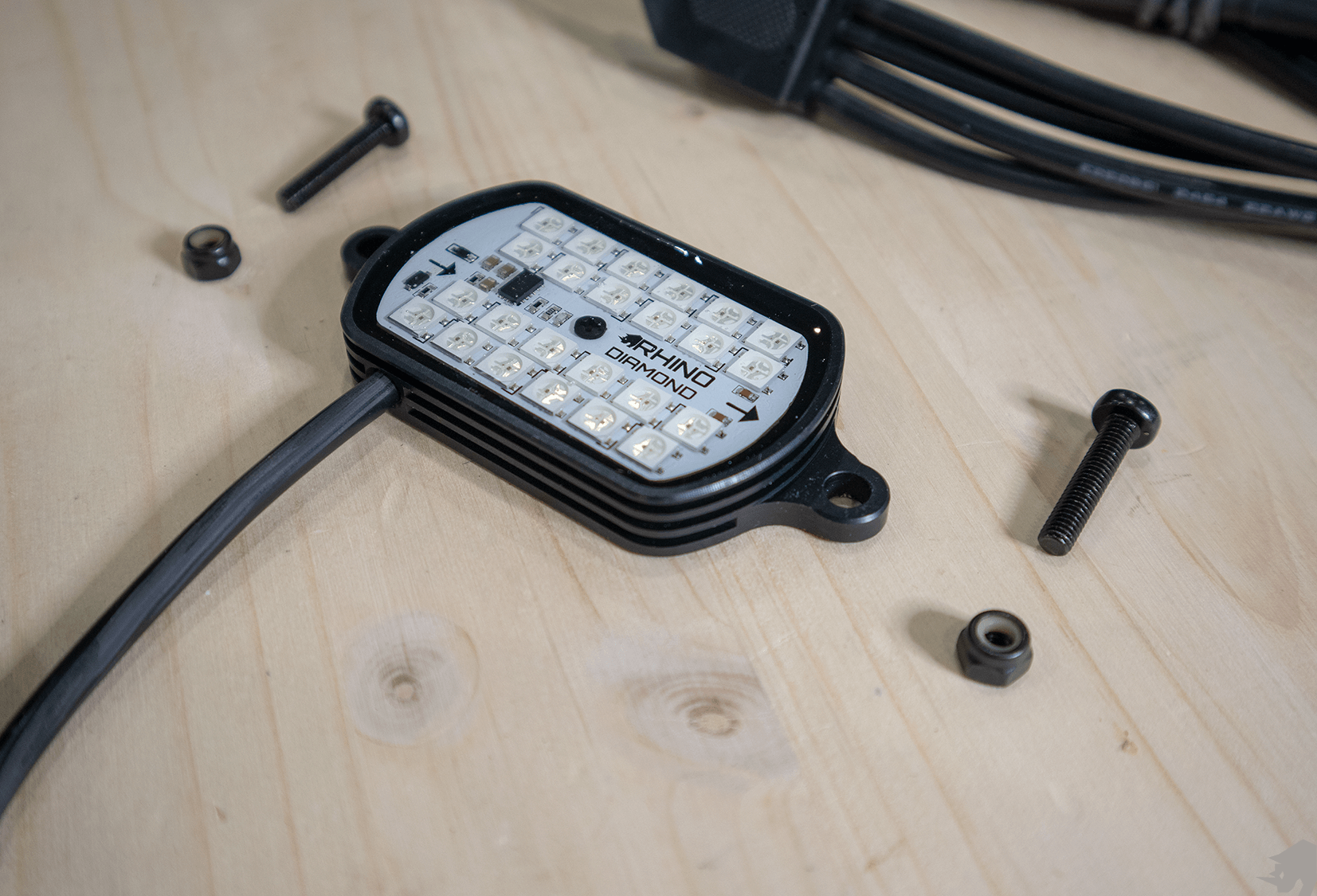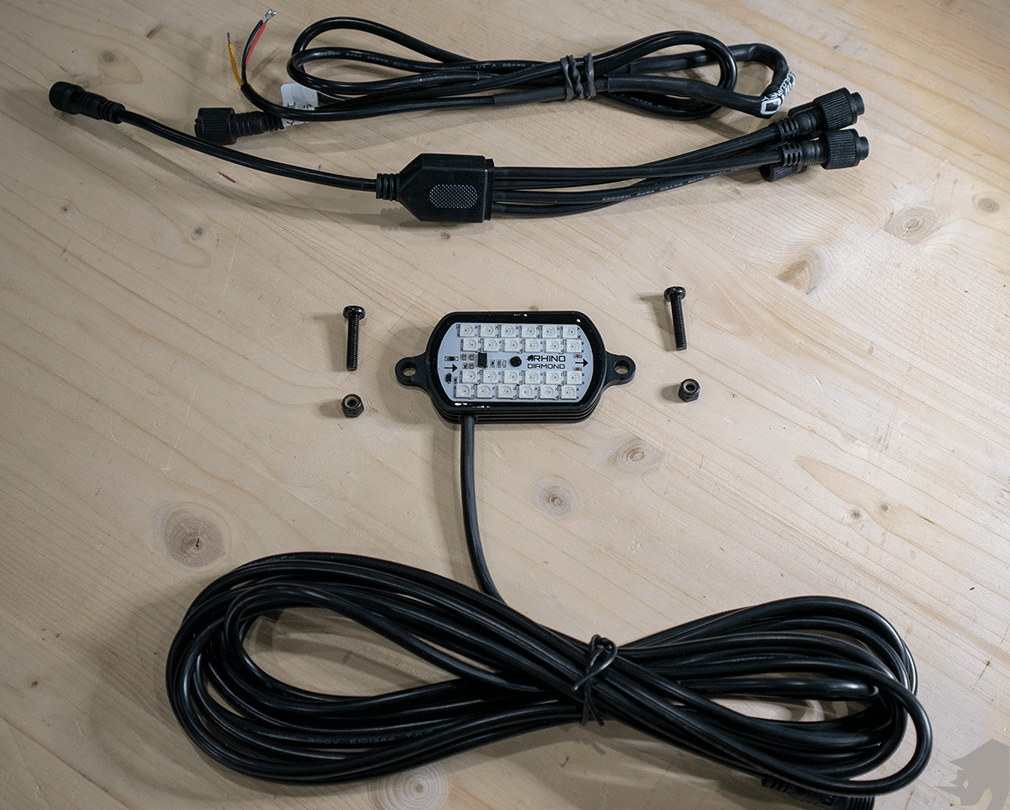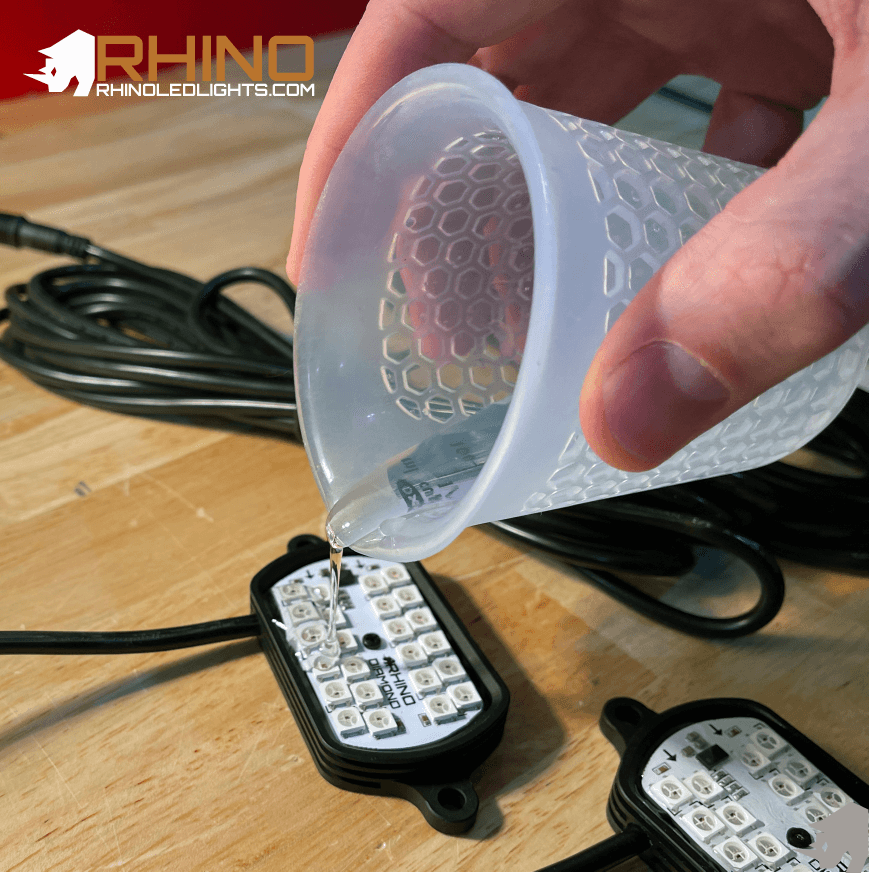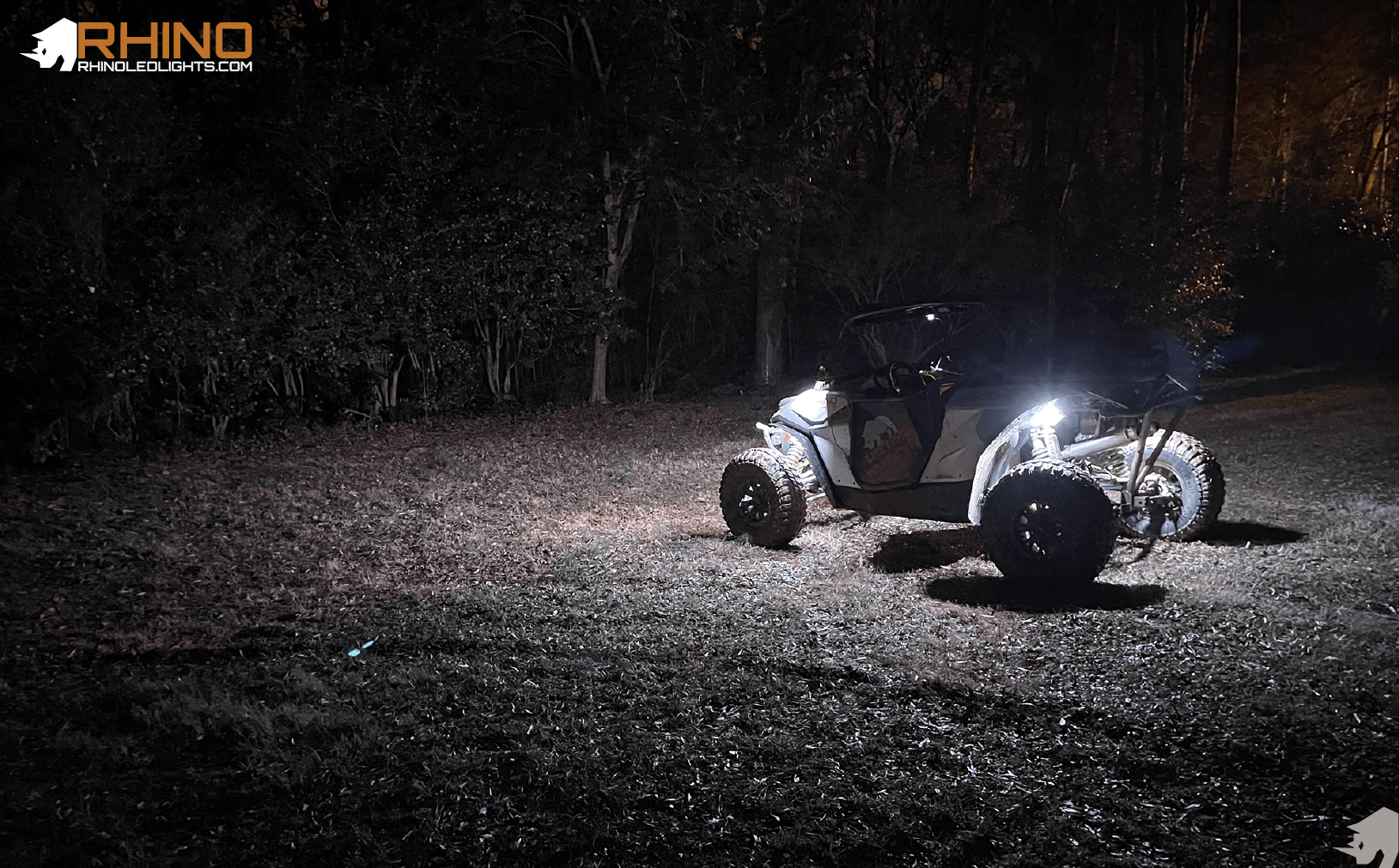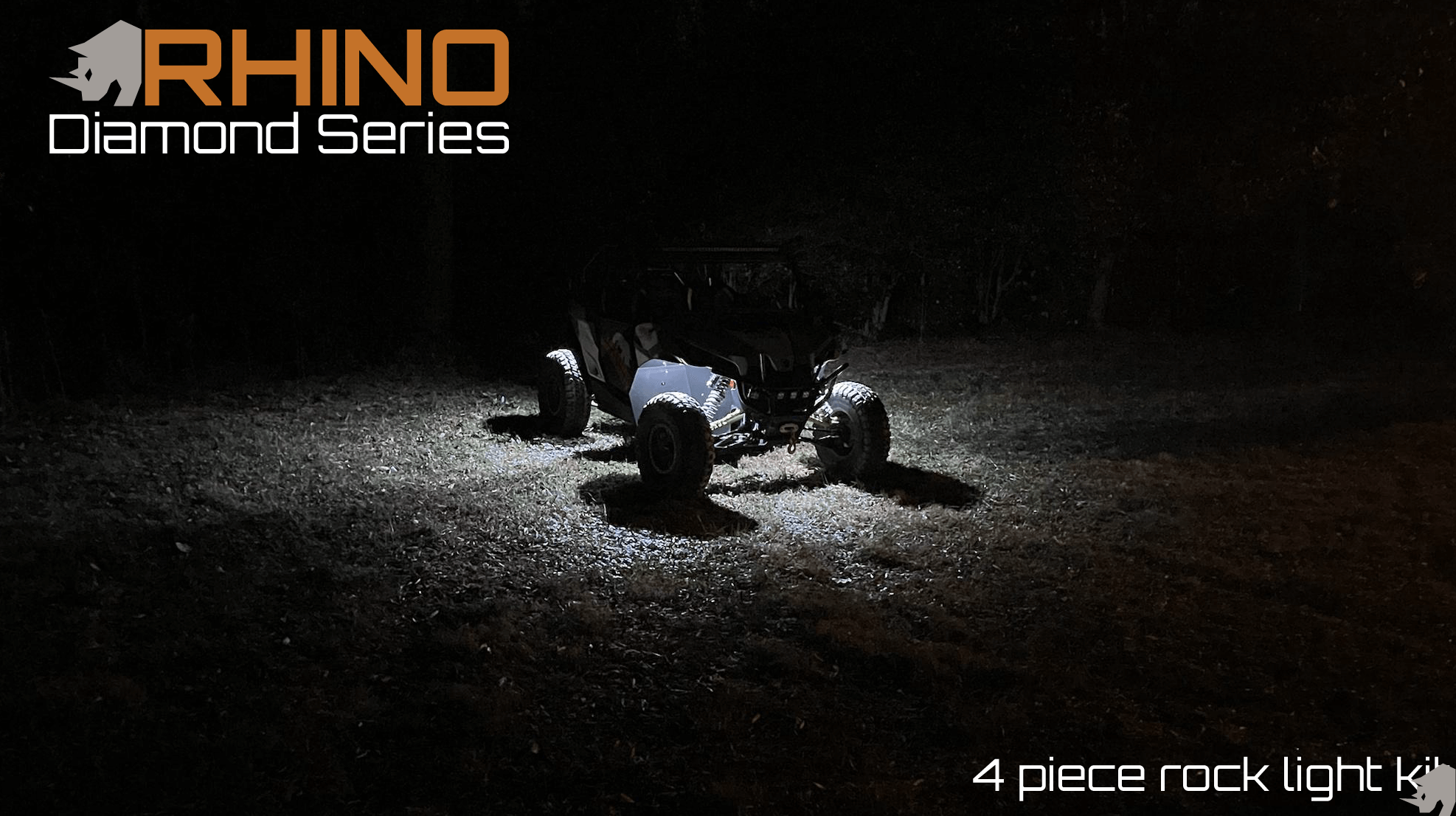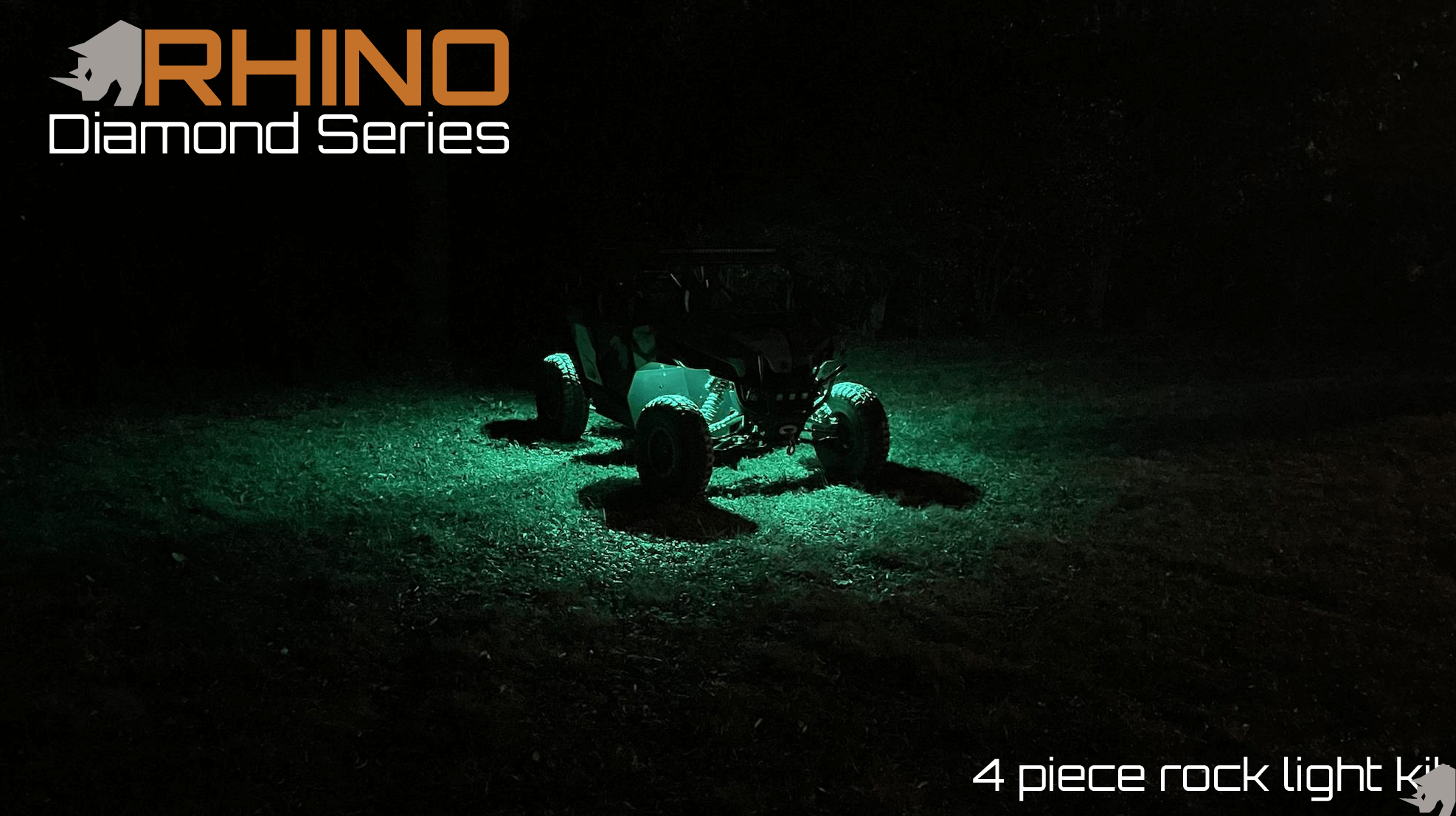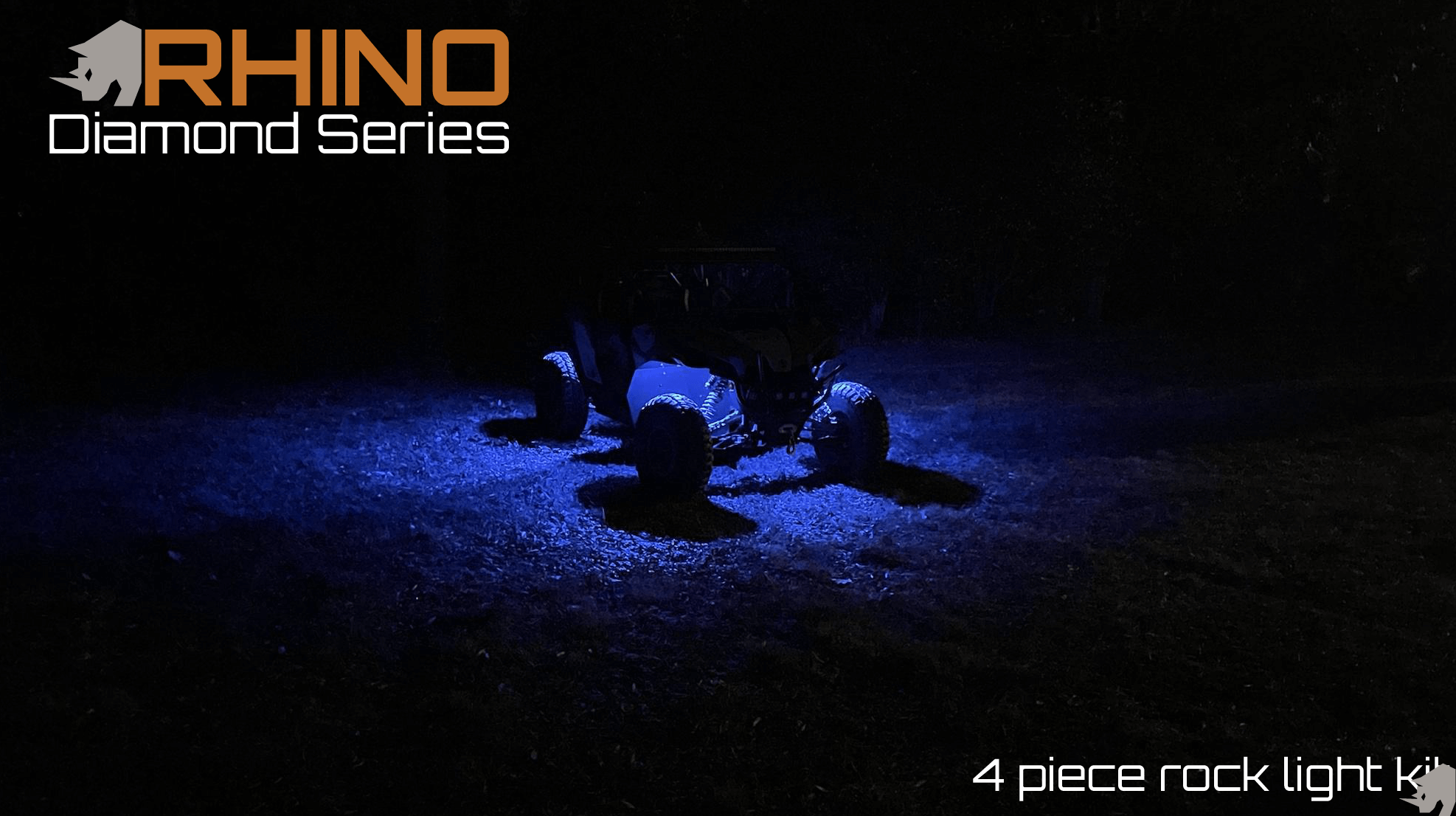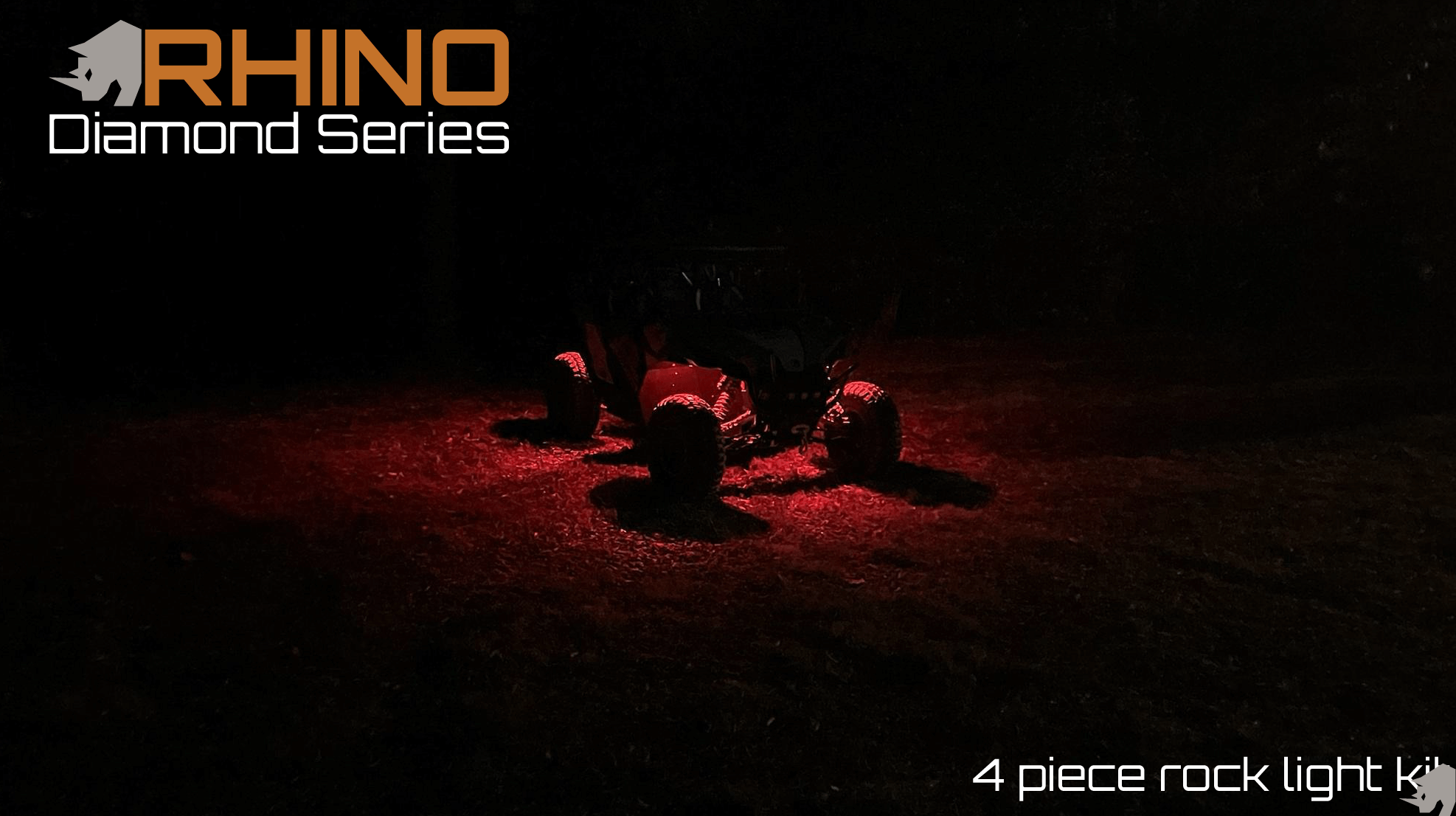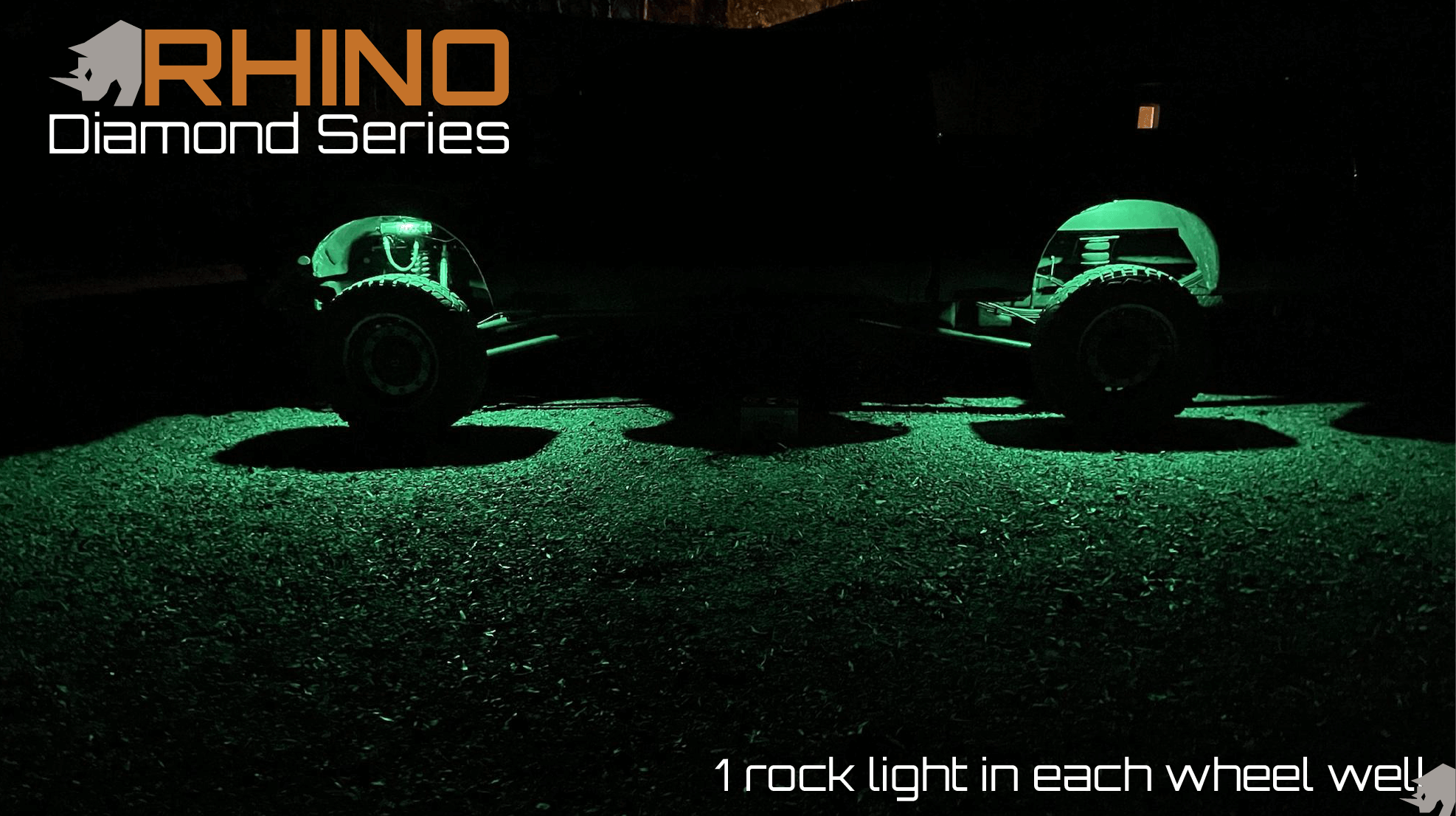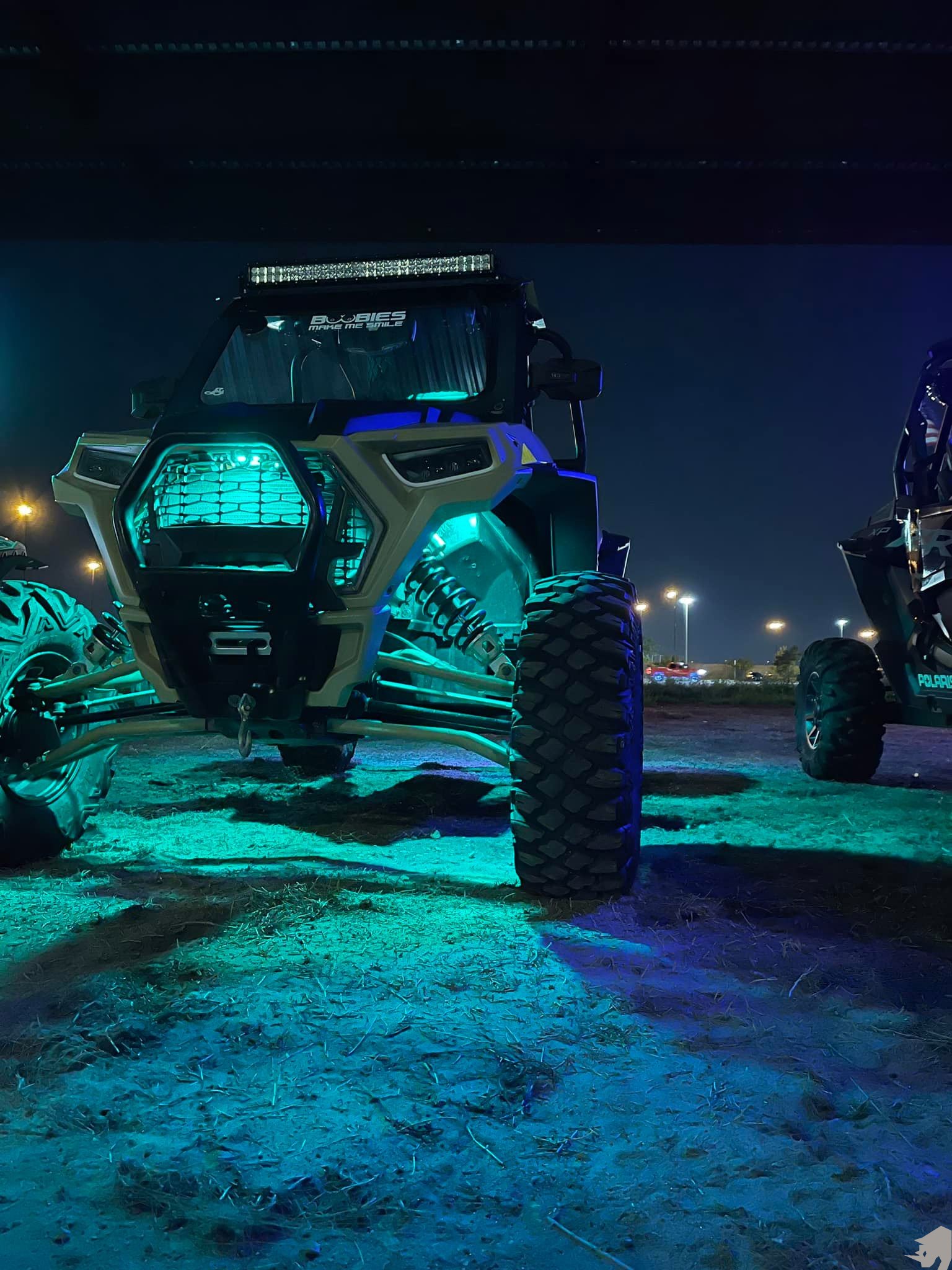 $730.00
AVAILABILITY: IN-STOCK
SKU: 2134
All of Rhino Lights RGB rock light kits will run from one bluetooth app. One APP, One Controller
The Rhino Difference
Local Pickup Available
Best in Class

Customer Service

Call Us for Help! 704-879-3870
An INSANE 24 RGB LEDs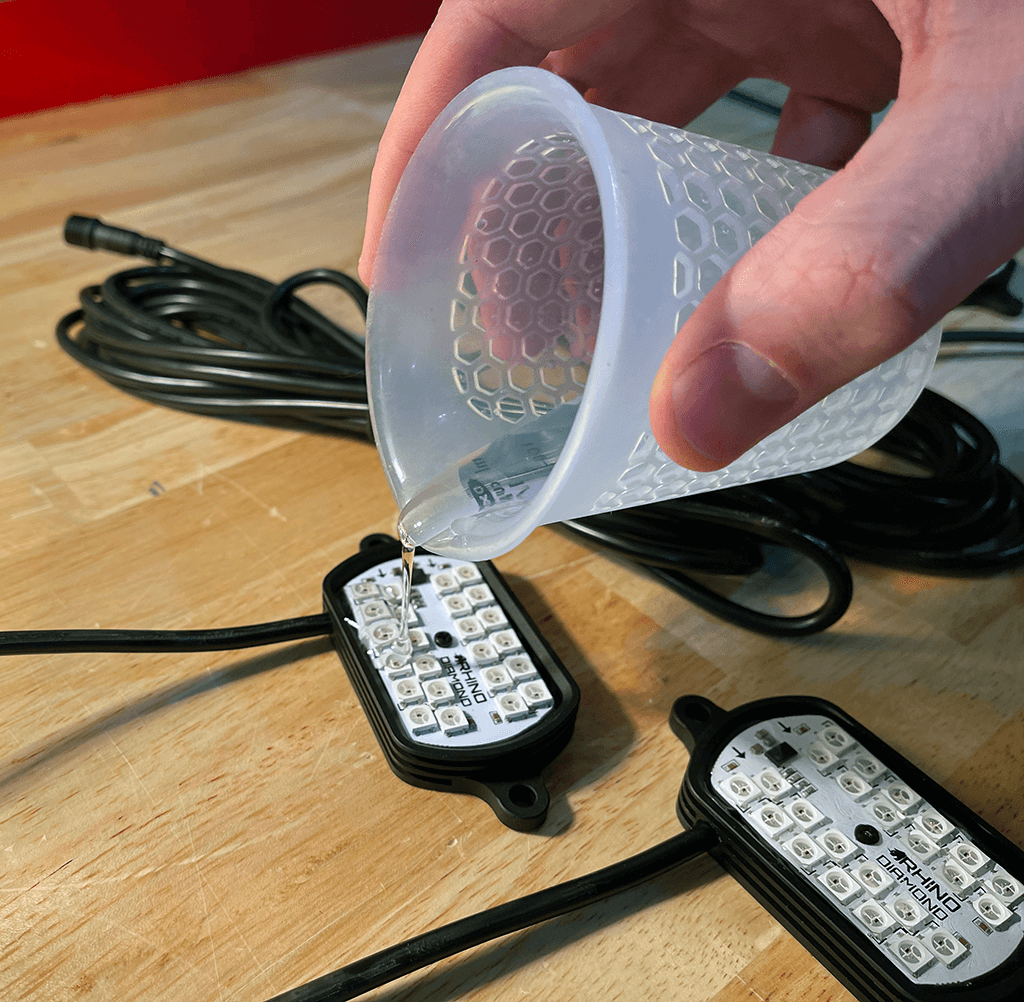 When we setout to design a rock light from the ground up a rock light that has an unheard of 24 RGB LEDS to not only be bright but Made in the USA, it was a lot larger task then we thought it would be. After many many iterations and months of testing, engineering, tweaking and research we think we came out with something amazing. We have a unique grid pattern layout with a direction path for our patterns to come to life on the rock lights. When we designed our custom made in usa 6061t6 aluminum housing that is not only small and easy mount but also offers protection of the rock lights with an insanely strong resin that will NOT yellow in the sun that offers a crazy amount of impact resistance against rocks, sticks, mud or anything else you can throw at it. These Rock lights will SYNC with our Rhino 2.0 Whips and Halos using 1 controller with our Rhino Boost board we developed or if you want to controller them independently then select a new dedicated controller.
Do I need a controllers:
Only Need One - If you already have a Rhino controller with your whips, halos, or a separate purchase you do not need another one.
Our music bluetooth controller has a color slider, 180 patterns including auto cycle mode. Also features 36 MUSIC and DIY patterns that let you customize your colors that will react based on the music/sound it hears. Saves your selection for the next time when you turn on the controller on.
Quality:
We are known for building over the top products with extremely high quality. Our Diamond Series rock lights are no different. See the difference:
Features:
IP69k Rated
12.5' Wire Lead from each rock light
UV Resistant Hardened Clear resin
American Made and Rhino Engineered 6061t6 Aluminum CNC Milled housing
An Ultra Premium RGB LED Chip that is hand selected to create an industry first 24 RGB LED Rock Light Board that is DIAMOND bright. Nothing Shines like a DIAMOND!!
Directional Grid layout of our leds to bring patterns to LIFE.
1.5" wide X 3.25" long per pod
American Made!
American Engineering!
Backed by our LIFETIME WARRANTY!
Warning: Do NOT use any harsh chemicals such as acetone, purple power, degreaser, brake cleaner as this will damage the resin. Simple soap and water is enough to clean the rock lights. Keep the heat sink fins cleaned out.
| | |
| --- | --- |
| Size: | Unique |
| Colors | Red, Blue |
| Material | 100% Leather |
Contact Us to learn what is in included.