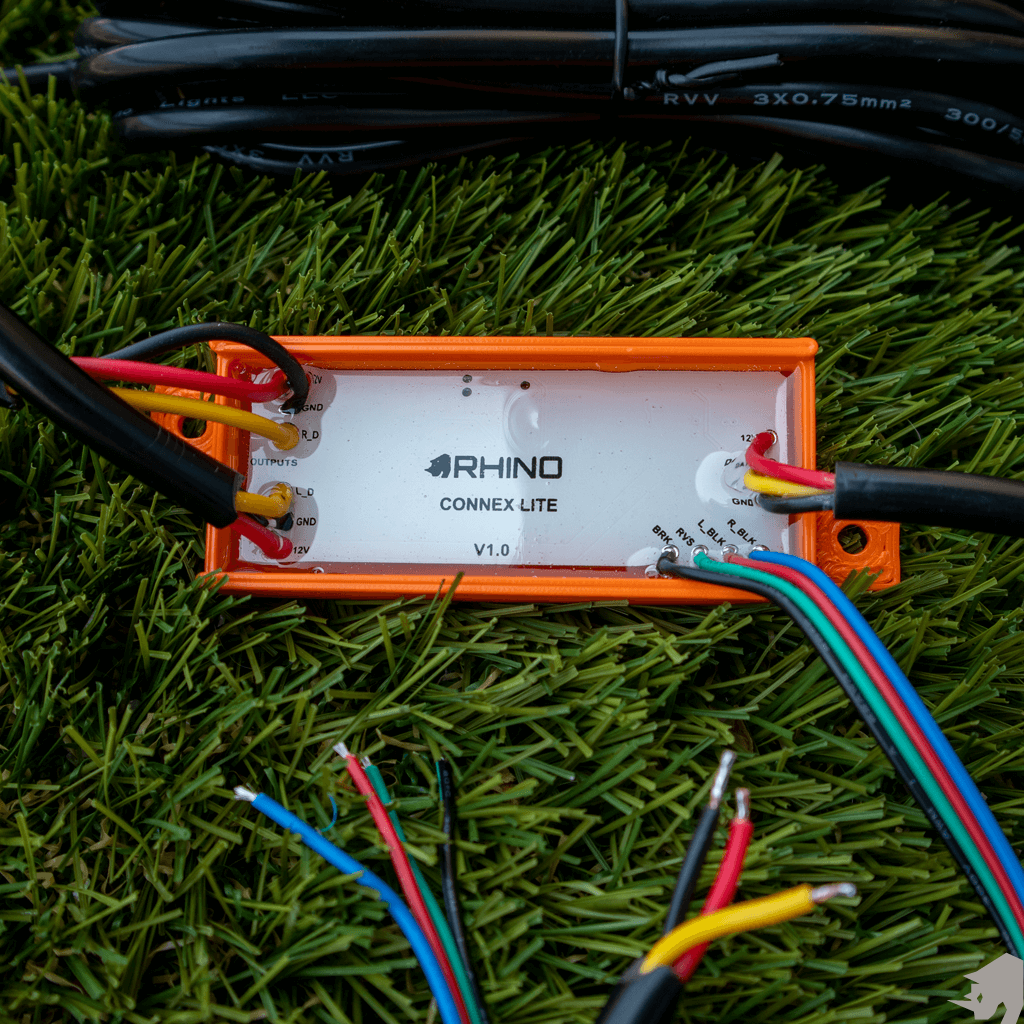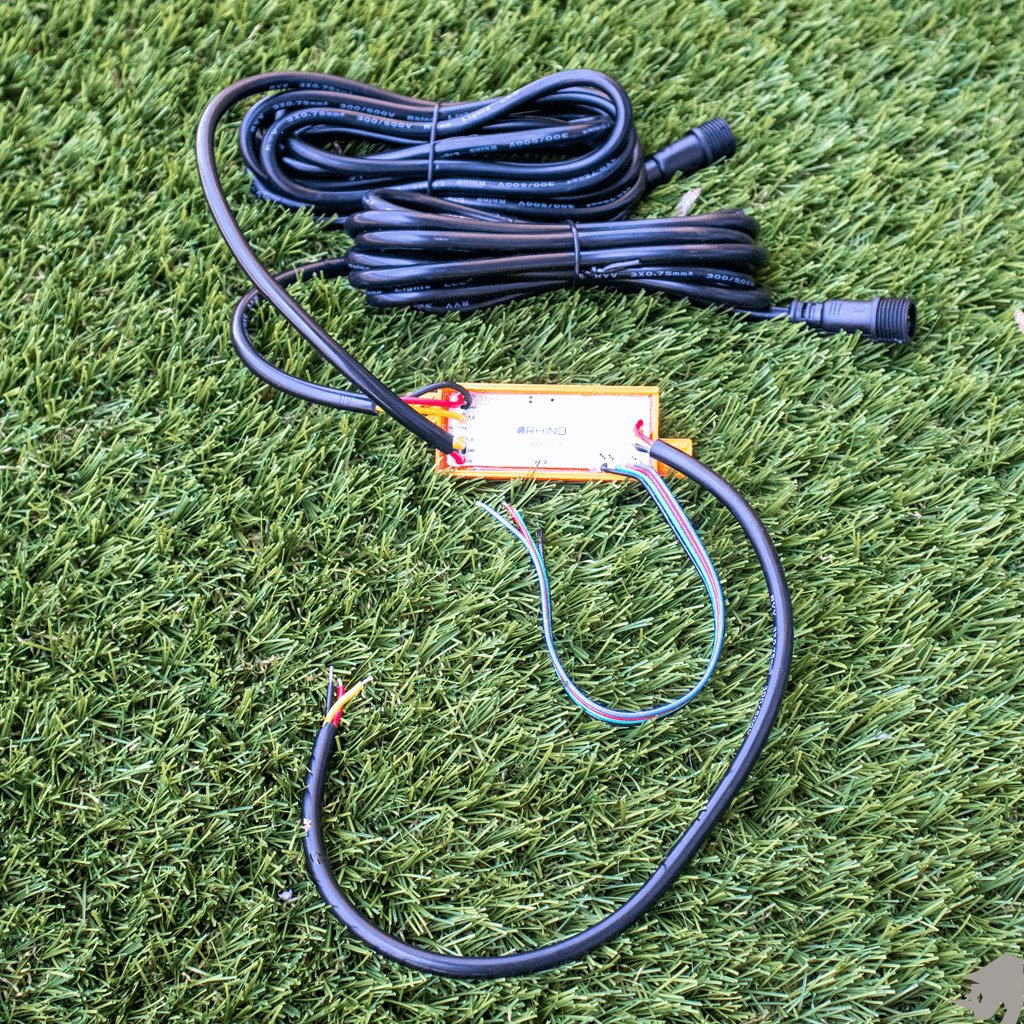 $100.00
AVAILABILITY: IN-STOCK
SKU: 2262
Rhino Lights Introduces our Connex Lite board that brings turn signal, brake and reverse functionality to our Rhino RGB 2.0 Whips.
External Blink: Uses your 3rd party Turn signal kit (XTC, Corbin, Ryco, etc.) to blink
Internal Blink: Uses the internal functionality to blink, 3rd party turn signal kit not required.
The Rhino Difference
Local Pickup Available
Best in Class

Customer Service

Call Us for Help! 704-879-3870
Rhino Lights introduces our Connex Lite board, a simple add-on for your Rhino RGB 2.0 Whip lights to bring turn signal, brake and reverse functionality.
This board has 2 output channels:
Left / Right Whip Light Only feature channel with Turn signal, braking and reversing functionality.
This board has its own integrated turn signal system that you just need to connect a On / Off / On rocker switch to the Left and Right triggers to activate the turn signal feature.
Features:
Turn Signal Feature - Amber Turn Signal
Brake Feature - 5 Flashing than Solid Red braking feature
Reverse Mode - Full White Whip Lights
| | |
| --- | --- |
| Size: | Unique |
| Colors | Red, Blue |
| Material | 100% Leather |
Contact Us to learn what is in included.