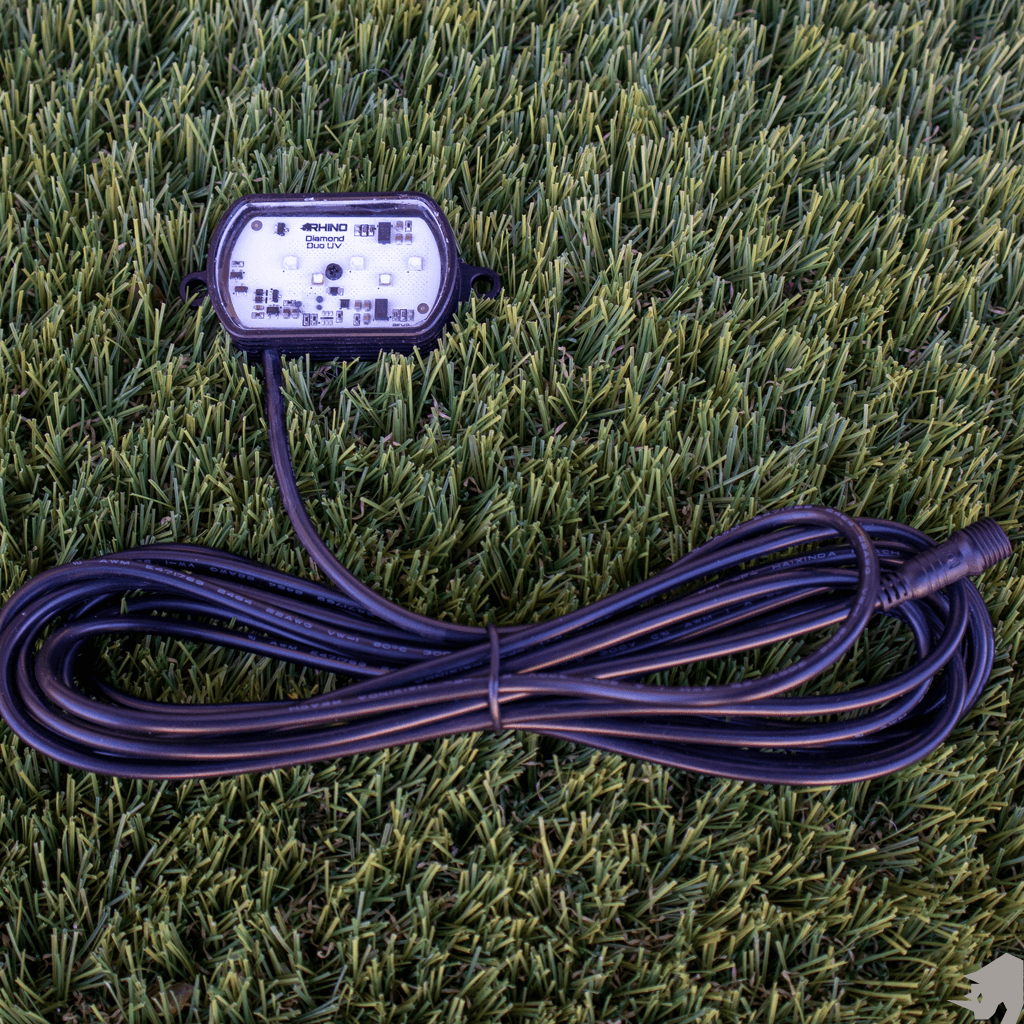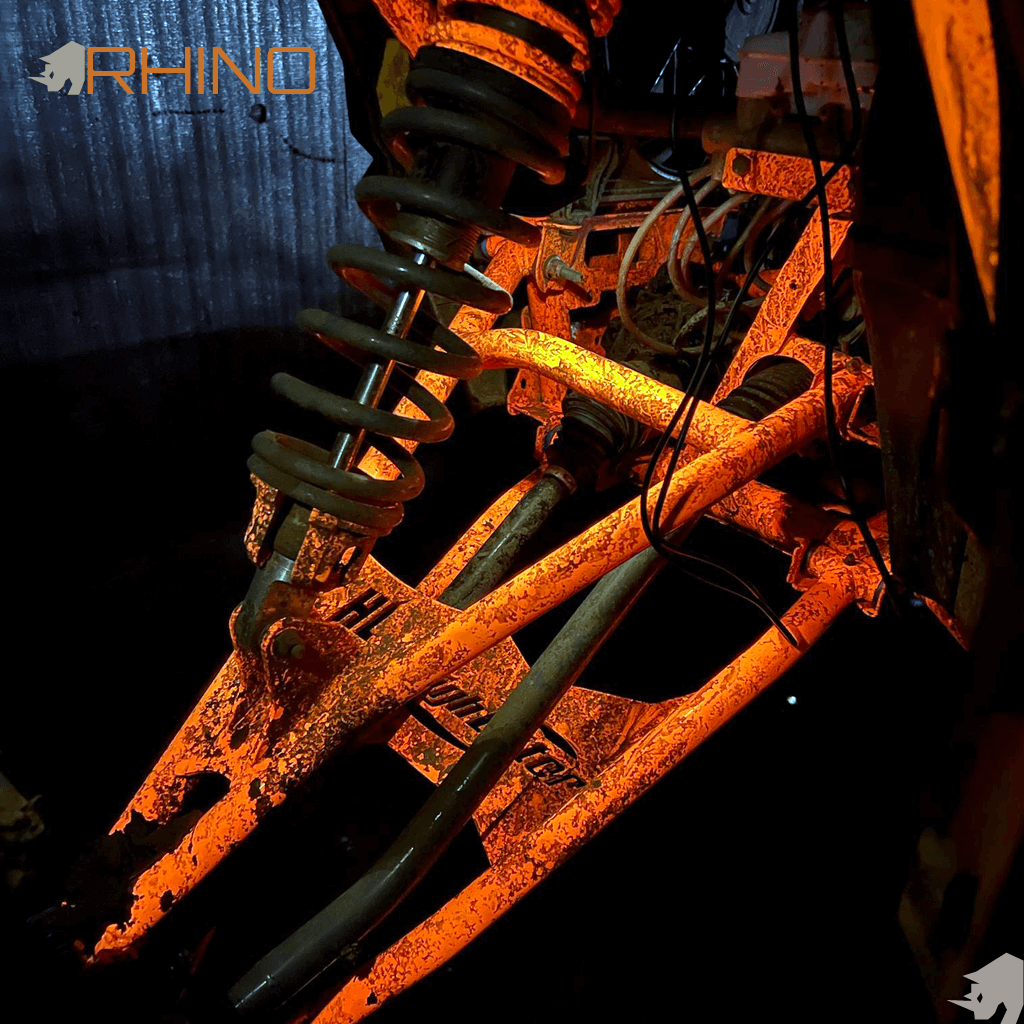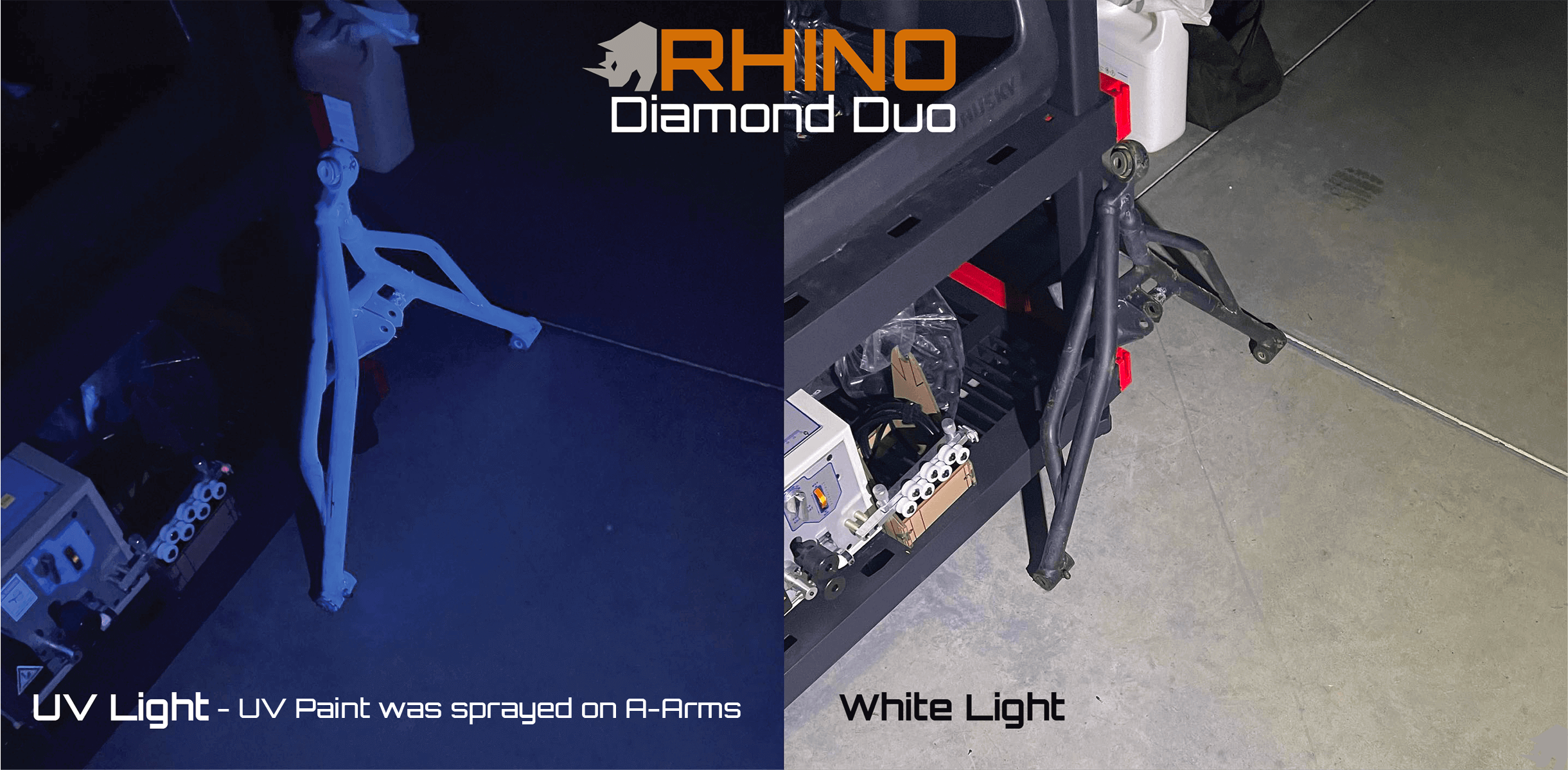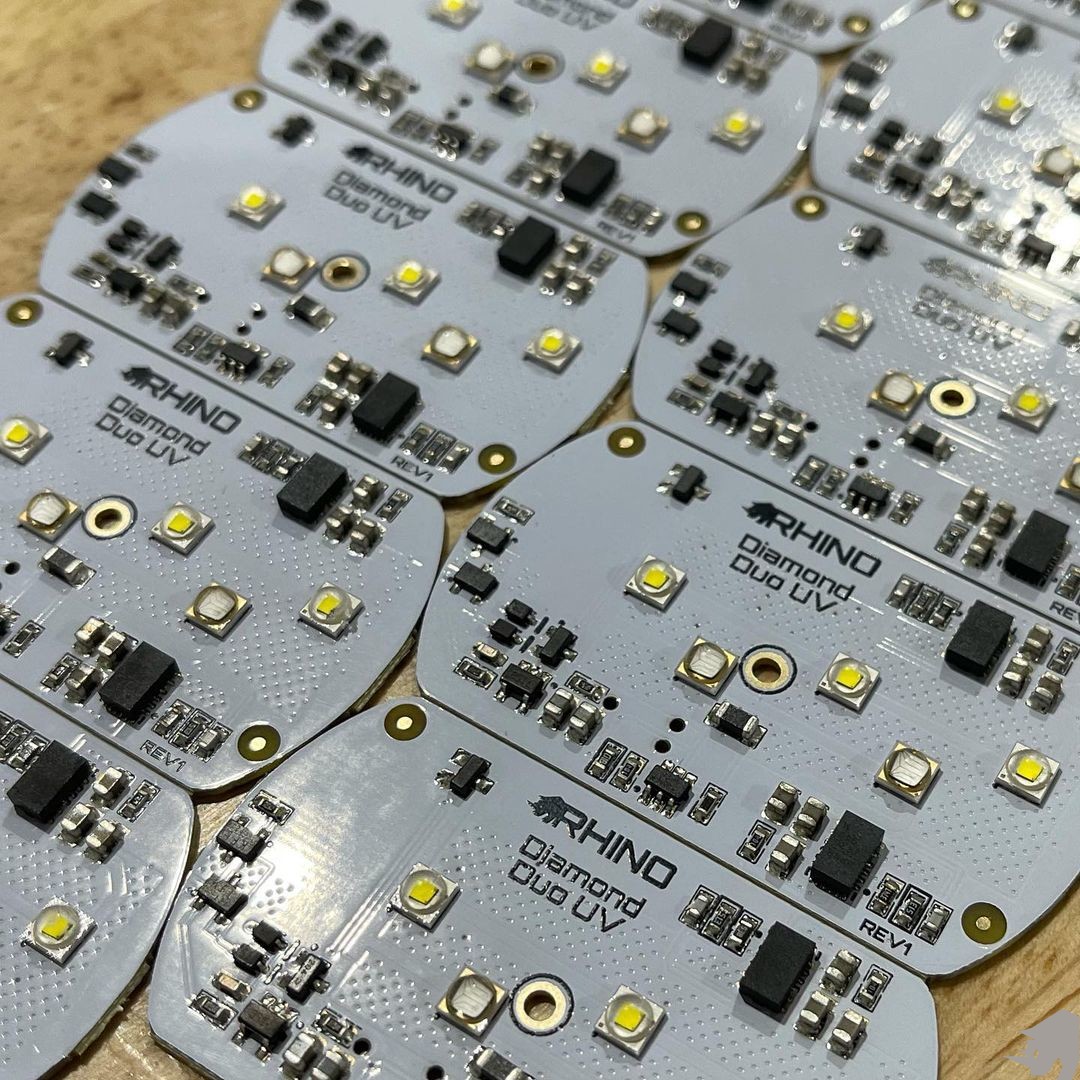 $85.00
AVAILABILITY: IN-STOCK
SKU: 2110
The first American Made 365NM UV rock light with 2 channels of light output. Spray or add an additive to your powder coating to add an UV reflection to any suspension.
Duo means this rock light has 2 channels of single color leds. The primary channel is UV while the secondary channel is WHITE
The Rhino Difference
Local Pickup Available
Best in Class

Customer Service

Call Us for Help! 704-879-3870
We built an industry changing 365nm UV rock light ( not purple ) that many company's ( china ) set out to do and failed, we not only accomplish but exceeded expectations! We had many task we had to tackle, one being heat, two being a lens that can take the heat waves of our 365nm wave length UV light. After many months and dozens of specialty blend lenses we finally think we got a solution. Using our incredible 6061T6 aluminum housing to help dissipate the heat we were able to shove 2 channels of light in the housing to create an incredibly bright rock light. That means we have a primary channel of white cree leds followed up with an UV led. You have a 3 gang shield wire with 2 positive wires ( Red / Yellow ) and one shared ground / negative wire. You can hook up the rock light system to a double through rocker switch to allow you dual use of these rock lights with a fused switched source to control the rock lights. No controller needed. This is two rock light systems in ONE!
Caution: Rock Light can get very hot when used for long periods of time. Please use caution when handling or installing.
Quality:
We are known for building over the top products with extremely high quality. Our Diamond Series rock lights are no different. See the difference:
Features:
IP69k Rated
12" Wire Lead from each rock light with positive and negative wires
UV Resistant LENs
American Made and Rhino Engineered 6061t6 Aluminum CNC Milled housing
An Insanely Bright White Cree LED channel plus our 365nm WaveLength UV light ( not purple ) that is hand selected to create an insanely bright Rock Light Board that is DIAMOND bright. Nothing Shines like a DIAMOND!!
Price is per EACH rock light
12 Volt Power Needed
American Made!
American Engineering!
Backed by our LIFETIME WARRANTY!
These figures are on 1 rock light pod.
| Color | Draw ( 14v ) | Lumens |
| --- | --- | --- |
| UV | 2.4 amps | |
The Cooler the Better! Due to the extreme brightness of the leds they put off a lot of heat. These rock lights self regulate and they dynamically adjust the leds to accommodate the heat. If you can mount the leds to metal it will allow them to run cooler and in turn be brighter. We do this to ensure the longevity of the cree leds.
Warning: Do NOT use any harsh chemicals such as acetone, purple power, degreaser, brake cleaner as this will damage the resin. Simple soap and water is enough to clean the rock lights.
Prototype: all this information is subject to change based on final production design. We are actively finishing this product and all above information and specifications are subject to change.
| | |
| --- | --- |
| Size: | Unique |
| Colors | Red, Blue |
| Material | 100% Leather |
Contact Us to learn what is in included.