Rhino 2.0 RGB LED Whip Lights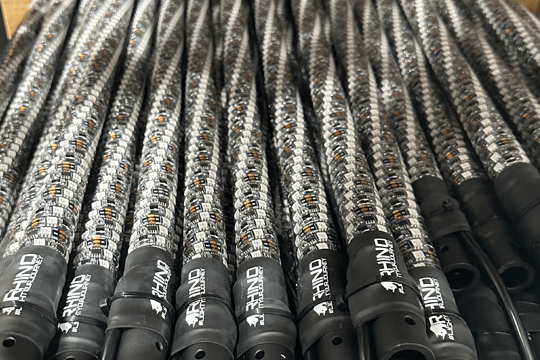 INTRODUCING THE TOP OF THE LINE
WHIP LIGHT
Hand built in North Carolina. Extremely Bright, Extremely Durable, Extremely Rigid.
All the whip companies claim to be the brightest, lets prove it with math, our 4 ft whips have 25 feet of LED strip EACH. That is 452 LEDs on each whip light. Check the numbers on other whip brands. More RGB LEDs = Brighter.
USA Made Springs Included*

1 inch Thick = Extremely Bright

Rhino Manufactured LED Strip

UV Resistant Heatshrink

Quick Disconnect Spring

IP68 Durability

CNC Milled 6061T6 Aluminum Bases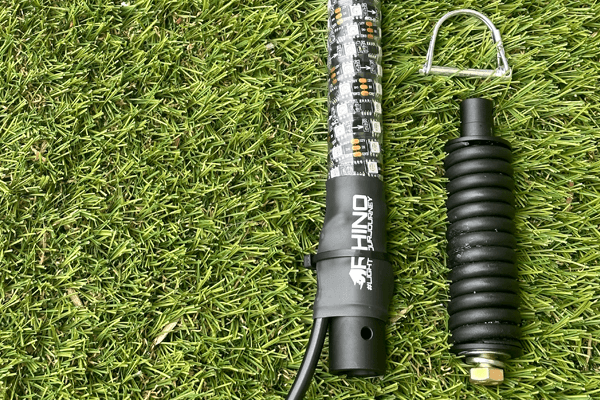 SPRINGS WITH DISCONNECT
Rhino Lights LLC pushed boundaries by developing the first 1 inch thick whip light on the market.
Since Rhino Lights LLC was the first 1 inch thick whip light on the market it introduced some challenges others do not face, One being the weight, no production spring on the market could handle the forces it applied.
With this challege we sent out to do something no other whip company has done, we engineered our springs to be stong, durable and rigid. After months and months of R&D we released version 1 of our spring. After integrating our anti-clog quick disconnect system into the spring we have what we think is the industry leading spring with durability and strength.
With each pod measuring at over 10,000 lumens* each, it will surely #lightyourjourney.
Review Specifications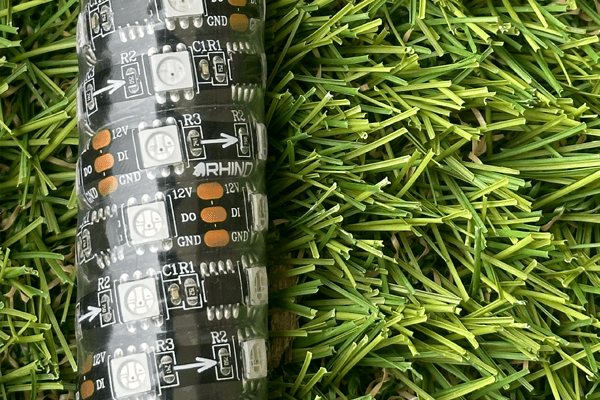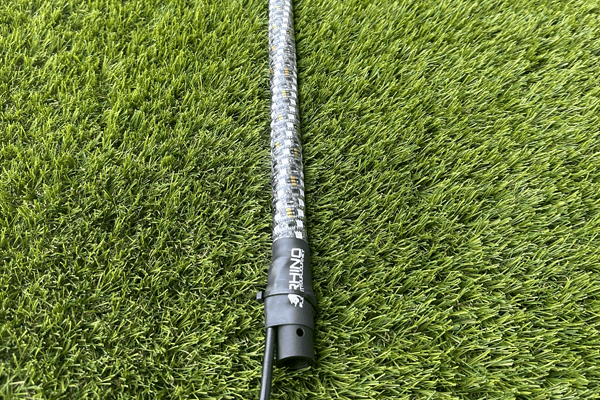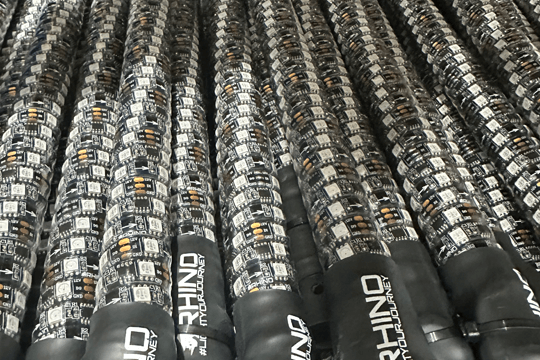 360° WRAPPED LED STRIP
We wrap our Rhino Lights engineered and manufactured LED strip tightly so you get a full 360° of light output.
We measure our whip length with the wrapped section vs other companies who measure from the base to the top of the whip light. We also have the shortest mounting system that doesn't sacrifice strength.
We handsdown have the most LEDs per foot than any other company and leave no gap between the led strip.
Multiple Sizes Available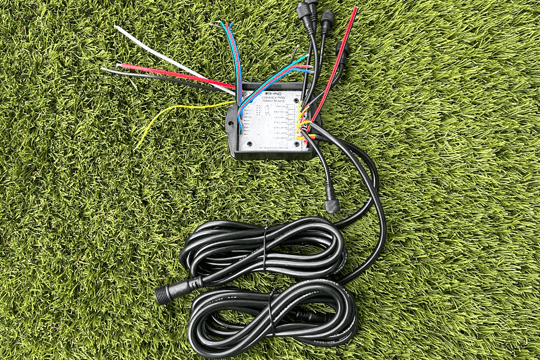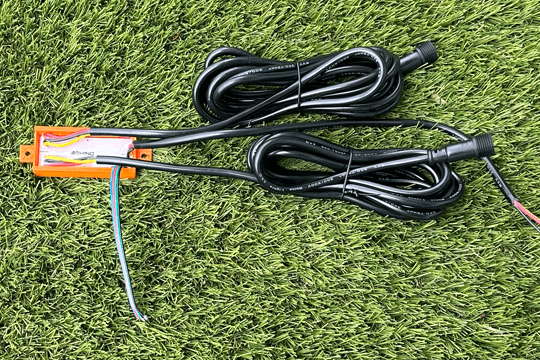 TURN SIGNAL, BRAKING AND REVERSE
Utlizing our in-house developed connex lite and connex pro addon board you can add additional features to our RGB ecosystem.
Rhino Lights llc is the only company who develops our own technology in house to have full control of our ecosystem. Our game changing connex pro and lite board brings a list of additional functionality to our eco system. Check the links below for full feature list.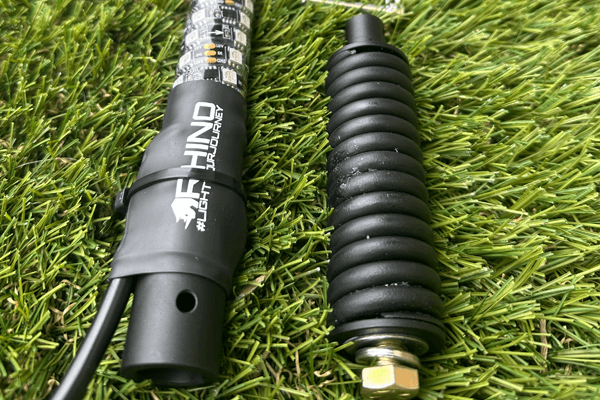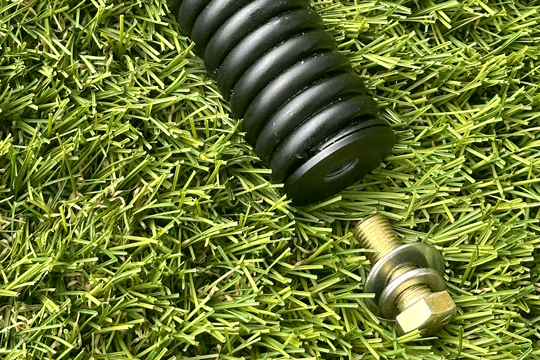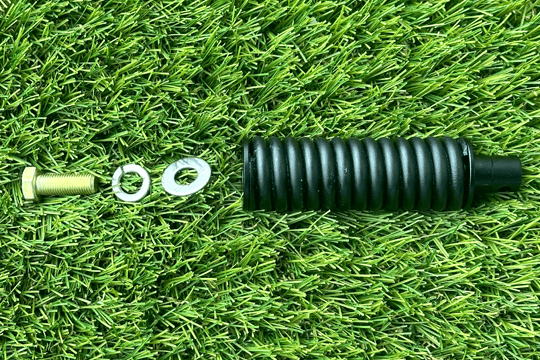 MOUNTING OPTIONS
Grade 8 - 3/8 inch Bolt on the bottom of the spring.
Our mounting couldn't get any simpler, just a 3/8 inch bolt on the bottom to bolt to any bracket that works for your machine or vehicle.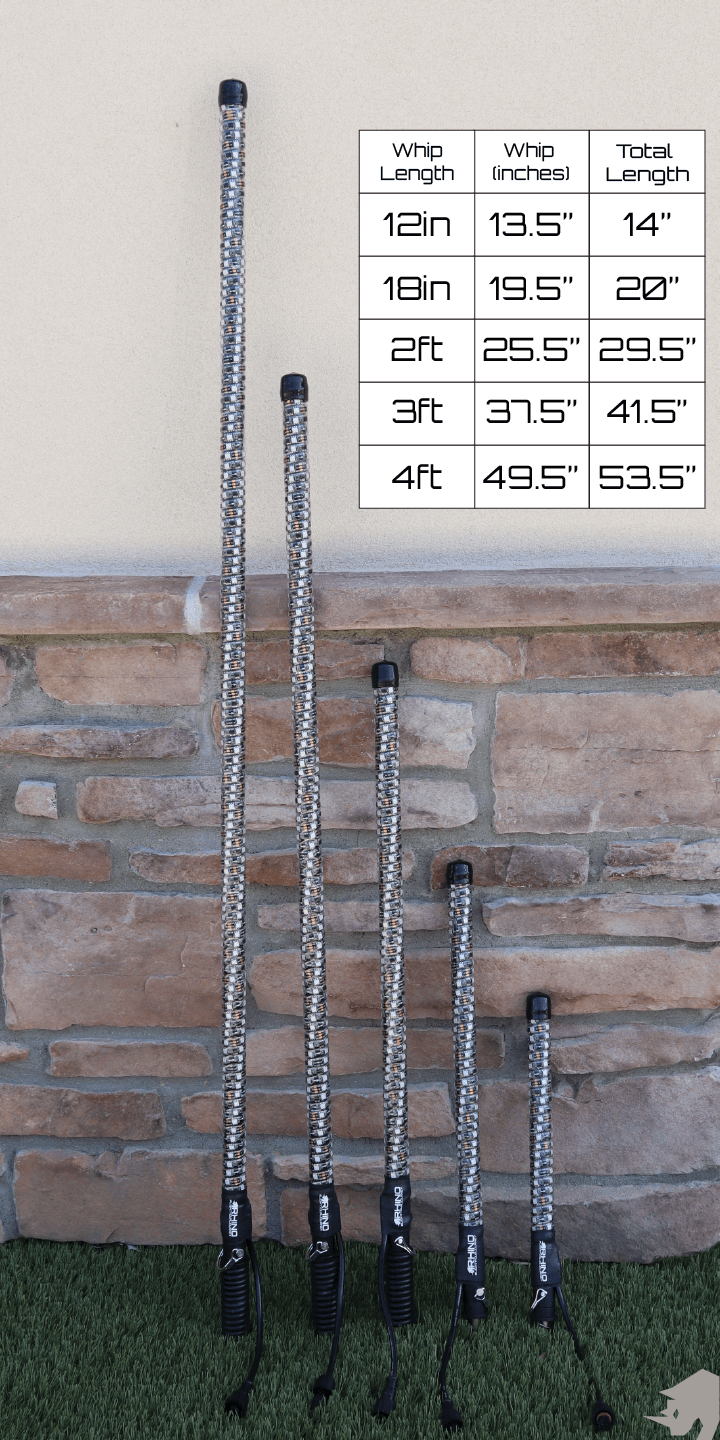 MULTIPLE SIZES
Our meticulously engineered and generously sized whips offer an exceptional bang for the buck.
We handcraft our whip lights with an emphasis on robust construction, incorporating the highest LED density per foot compared to any other company. Refer to the graphic to visualize the comprehensive size of our whip lights.
Ready to select your perfect whip light size?
Select your perfect size and #lightyourjourney