Linkable USA Made Dual Color Pod Light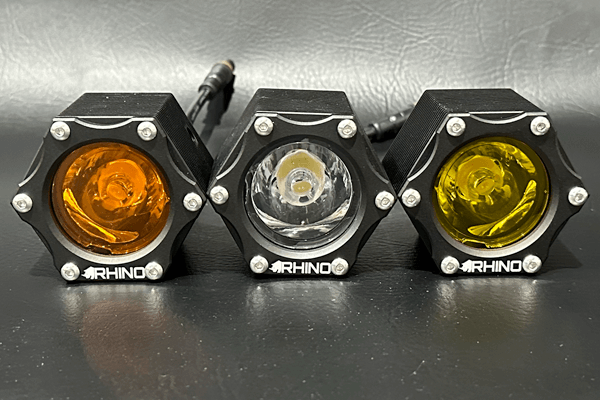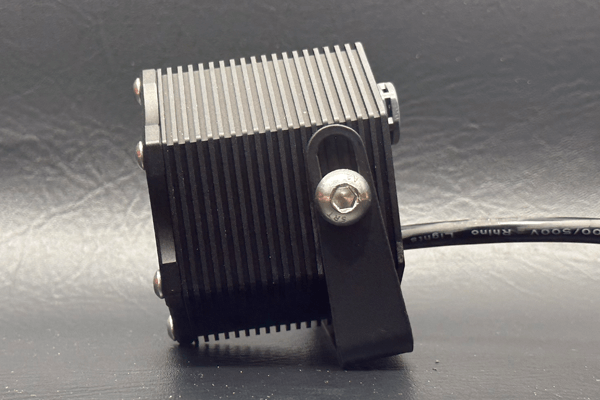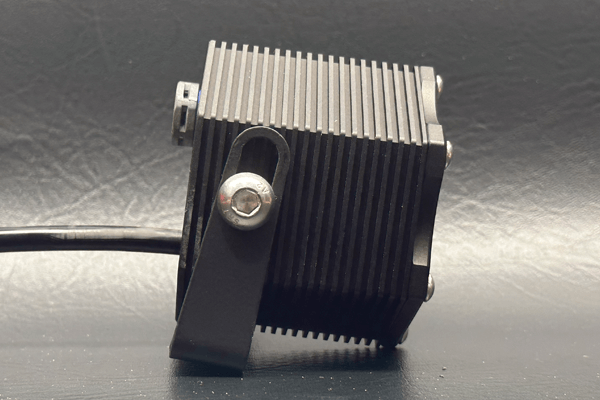 INTRODUCING THE MOST POWERFUL DUAL COLOR POD LIGHT
The most advanced dual color pod light in the world.
Extremely Bright with Low Power Draw.
49 Watts of Power

10,000

*

Lumens per Pod

Only 2.1 - 2.8 amps @ 14 volts

Extremely Durable

Linkable

CNC Milled 6061T6 Aluminum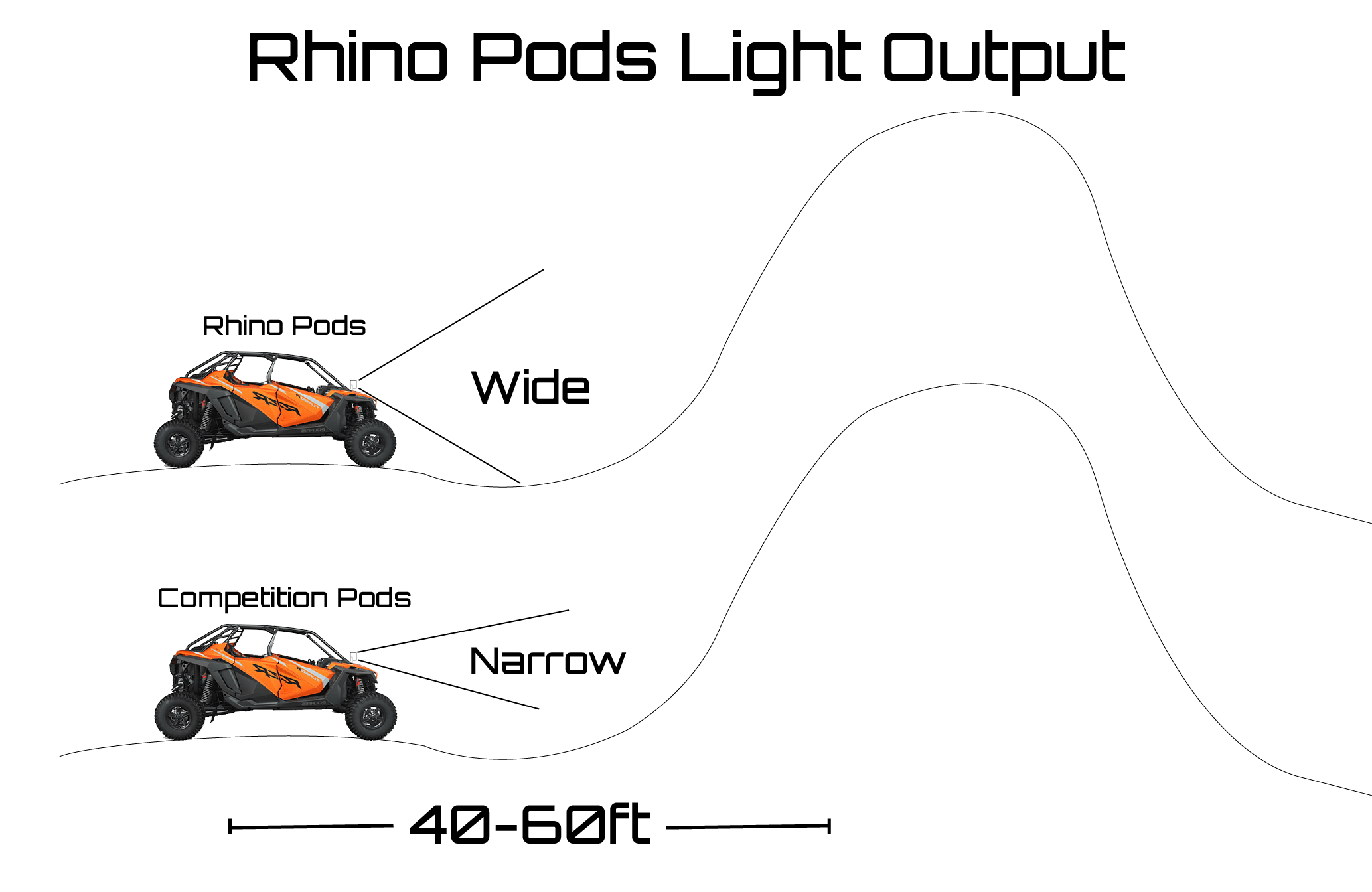 MID DISTANCE LIGHT
We designed a mid distance light, that 40-60 ft distance with HUGE light spread.
We wanted a light that would help us on the trail when riding at slow to medium speed. We wanted to see up the next hill and around the next curve.
With its massive height and width spread it will surely #lightyourjourney.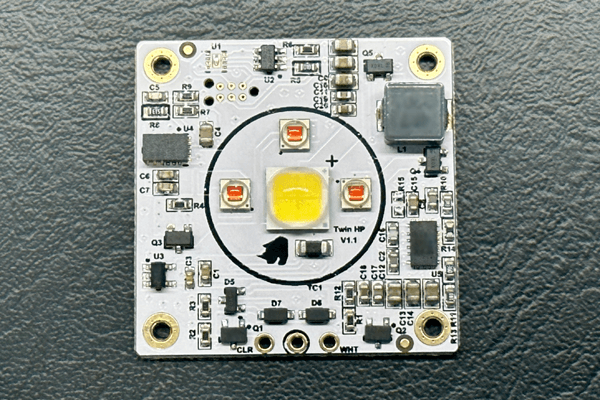 EXTREMELY POWERFUL LED
We slammed the largest LED we could inside this small 2.6inch solid CNC aluminum housing. To call this pod light blindingly BRIGHT would be an understatement.
We wrote custom firmware that allows for dynamic cooling based on the temperature of the housing, and pair with its unique design to maximize the surface area to dissipate heat.
With each pod measuring at over 10,000 lumens* each, it will surely #lightyourjourney.
Review Specifications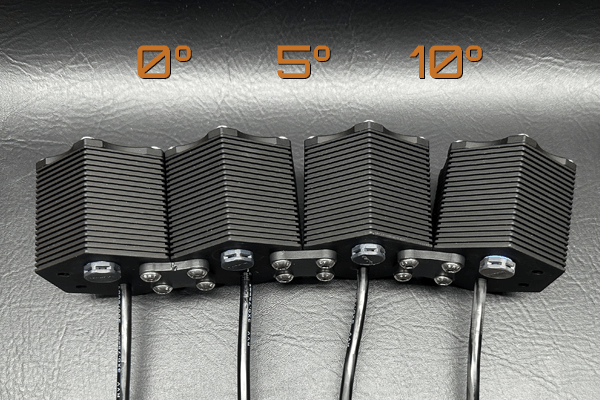 Build a Light Bar
The pod light housing was designed for individual pods as well as being linkable to make your own lightbar.
We designed different linking brackets to allow for the most versatile design for the light bar. We have a flat (0 degree), 5 degree and 10 degree bracket so you can design your ideal straight or curved light bar.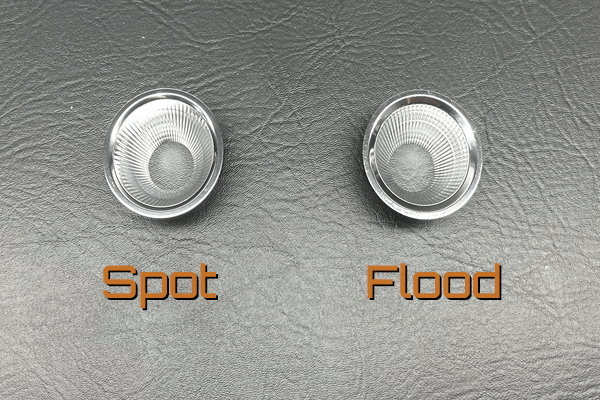 Design your Beam Output
We have 2 different reflectors to customize your output.
Options for reflectors include: a SPOT (15°) and a FLOOD (24°) reflector for creating your ideal light output. Our flexible system allows you to customize each pod based on your needs.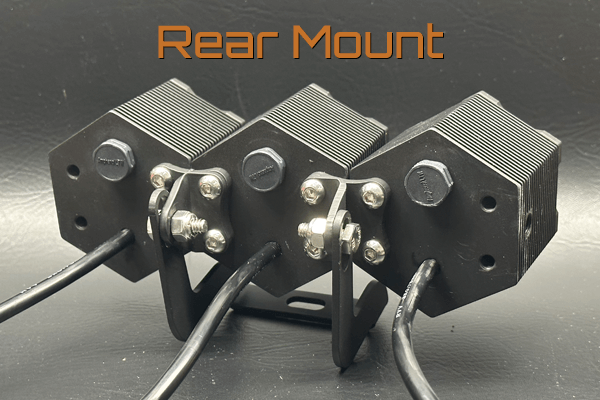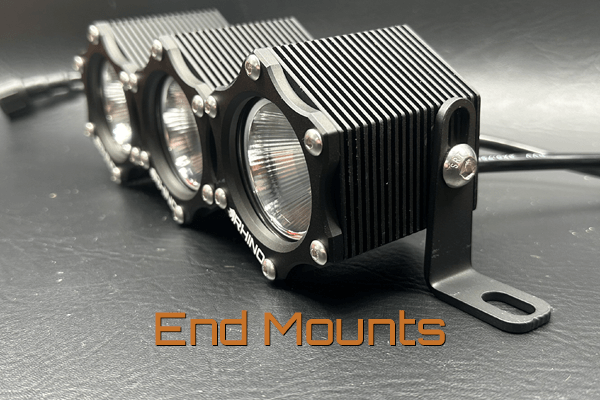 MOUNTING OPTIONS
If you want a single mounting option or a more complex dual or triple pod light on your A pillars, we got you covered.
We have multi mounting options that allow you to build your perfect lighting setup. With our end brackets, rear mounting, or the single mounting option allows you flexiablity to put the lights where you want them.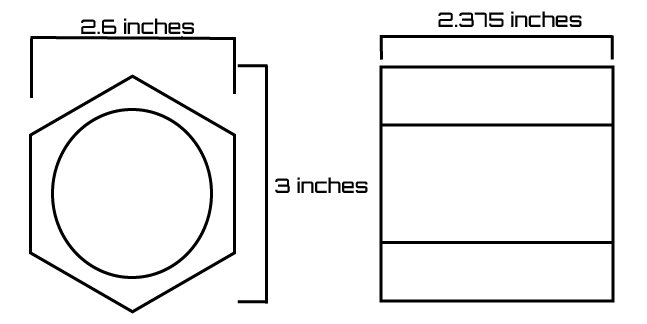 COMPACT SIZE
With its compact size it allows for a lot of mounting location options.
This light is only 2.6 inches wide and 3 inches tall from point to point making it one of the most powerful lights per size on the market.
Ready to build your ultimate light bar?
Select your color combo, select your reflector, #lightyourjourney
THE POWER IS IN THE DETAILS
Specifications
We know the devil is in the details, so we are trying to highlight the most asked questions about our light. The cooler the housing is the brighter and more powerful the light will become. This firmware controlled thermal protection helps protect from over-heating to increase the longevity of the LEDs.
Weight

~1 lb each

Lumens

4,500 - 11,432**

Wattage

49 watts total

Voltage

9 - 18 volts

Rating

IP68
Firmware

Rhino 1.3 Alpha

Protection 1

Firmware Controlled Thermal

Protection 2

Reverse Polarity

Lifespan

50,230 hrs

Amperage Rating

1.6-2.9 amps @ 14 volts
Housing Color

Black Anodized or Raw Aluminum

Lens Color

Clear

Lens Material

Hardcoated Polycarbonate

Housing Material

6061 Aluminum

Bezel Material

6061 Aluminum

Bracket Material

Powdercoated Steel

Primary LED Color

White

Secondary LED Color

Red, Amber, Green, Blue
* How Do we Measure Lumens? You could spend hours scouring the internet for how to properly measure lumens. A company can claim lumens from an inch away from the light or 100ft. Our method is as follows: We made a 1 meter by 1 meter circle on a blank wall and made sure the entire beam was within this circle. Then using a lumen meter at the center of the circle we measured the output of the White LED at 14 volts.
** lumens will range depending on the reflector chosen for your light, this measurement is only for the white LED.
Vestibulum auctor felis eget orci semper vestibulum. Pellentesque ultricies nibh gravida, accumsan libero luctus, molestie nunc. In nibh ipsum, blandit id.
Jennifer Doe
Vestibulum auctor felis eget orci semper vestibulum. Pellentesque ultricies nibh gravida, accumsan libero luctus, molestie nunc. In nibh ipsum, blandit id.
Monica Doe