A New
Adventure
Invention
Solution
We are a small famliy business with a mission to make purpose-built lighting systems for life's most demanding adventures.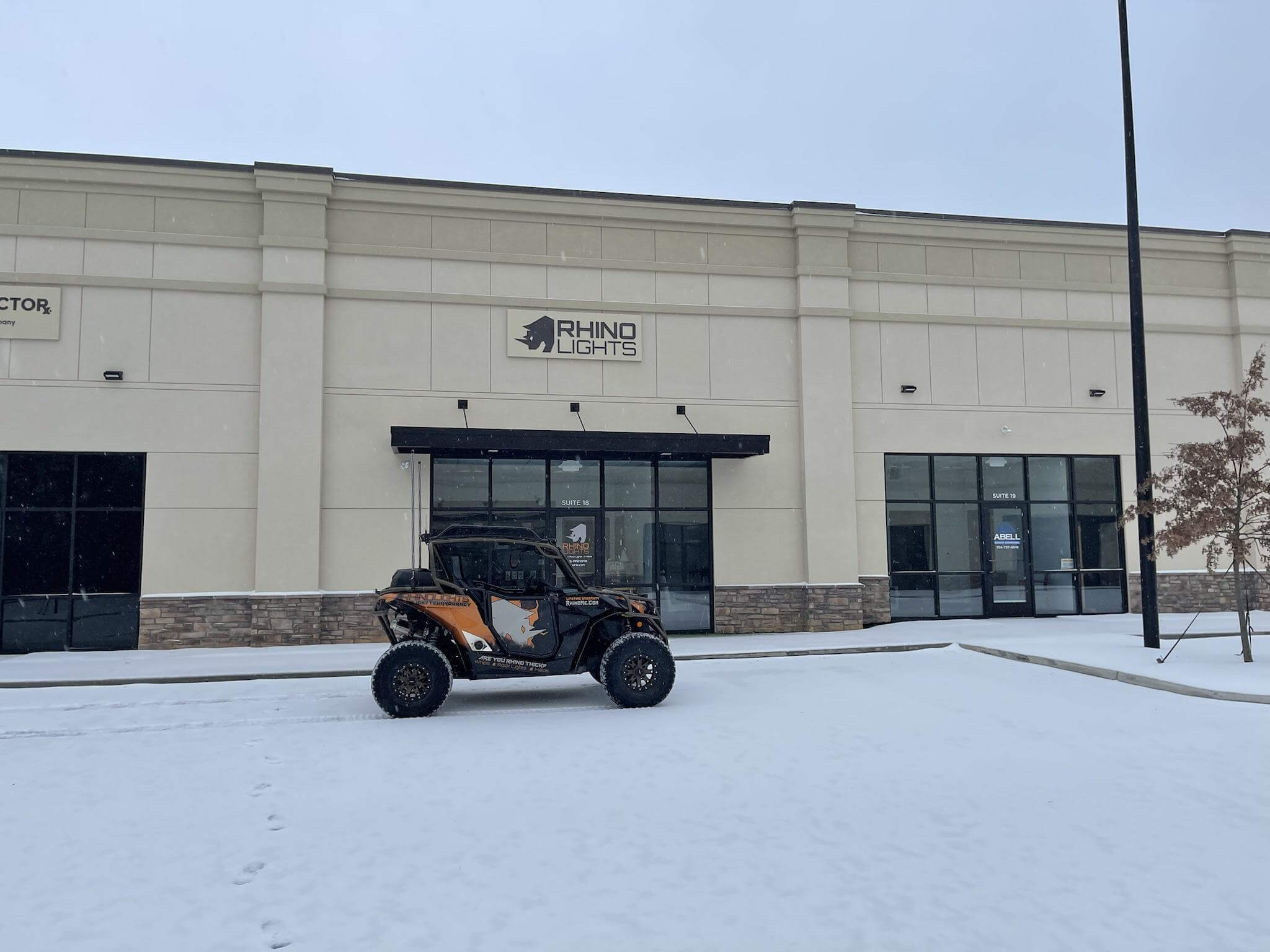 Who We Are
Rhino Lights was bootstrapped in Josh's garage with the sole purpose of making a superior product that introduced a new level of quality and engineering.
We are a family business located in beautiful Huntersville, North Carolina. We are a small shop making a big impact in the off-road lighting market, creating a new level of quality and focusing on USA development and in-house production.
We have spent 1,000+ hours developing our own whip lights, rock lights, and springs. We guarantee these are superior products so much so that we put our name and our money behind them. We outshine the competition with our own in-house technology that includes boosting for all the lights you can dream of and turn signal, braking, and reverse that you can only get from Rhino Lights.
Our Vision
When we started we quickly realized 98% of our competition bought finished products from China with no control over quality. We didn't like the lack of control, so we went a different route. We hired our own engineer so we can design, develop, and build our own products from start to finish in-house. #QUALITYREDEFINED
Our Mission
Our mission is to build the highest quality products that can handle anything you can throw at it, from the harshest desert sand, to the coldest winters, and most importantly the mud and rocks. Good is not enough, we want to be the best in anything we do.
Learn More about Rhino Lights history
See a timeline of our journey.