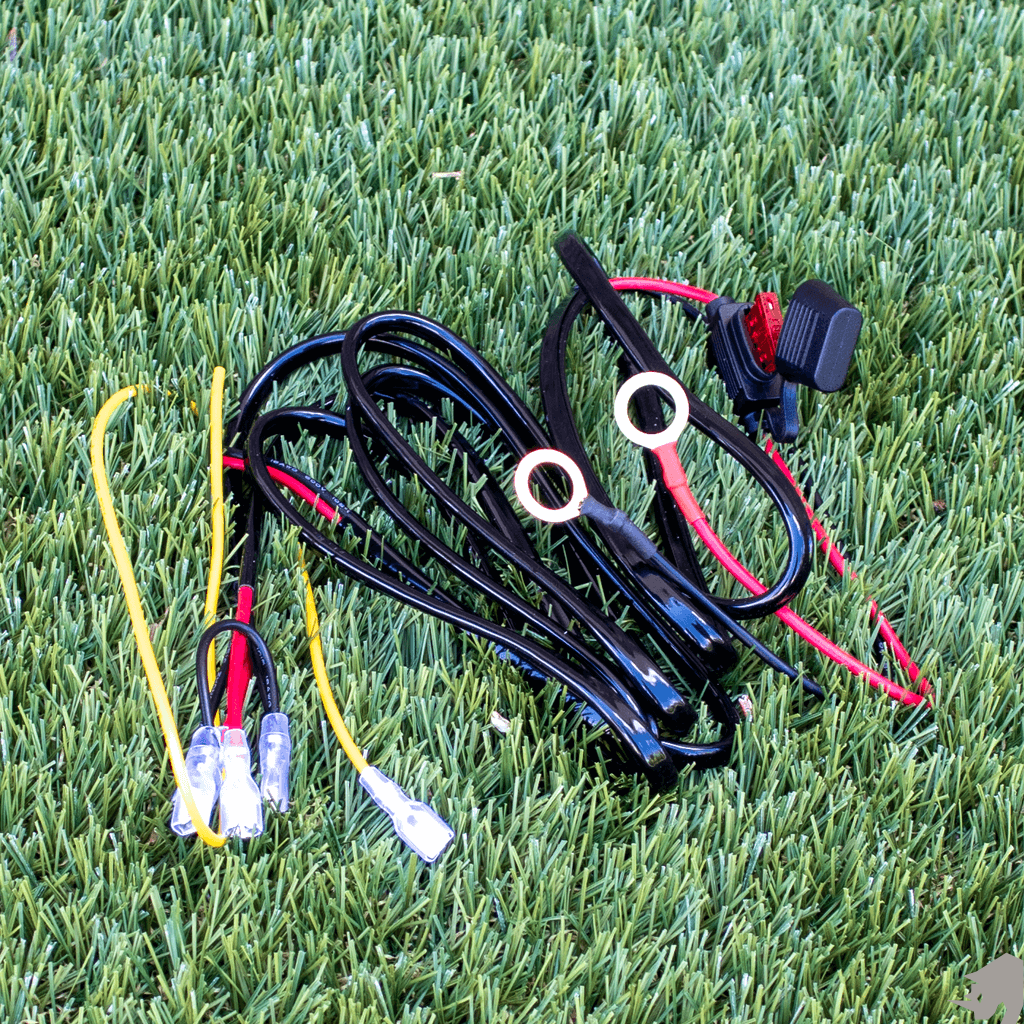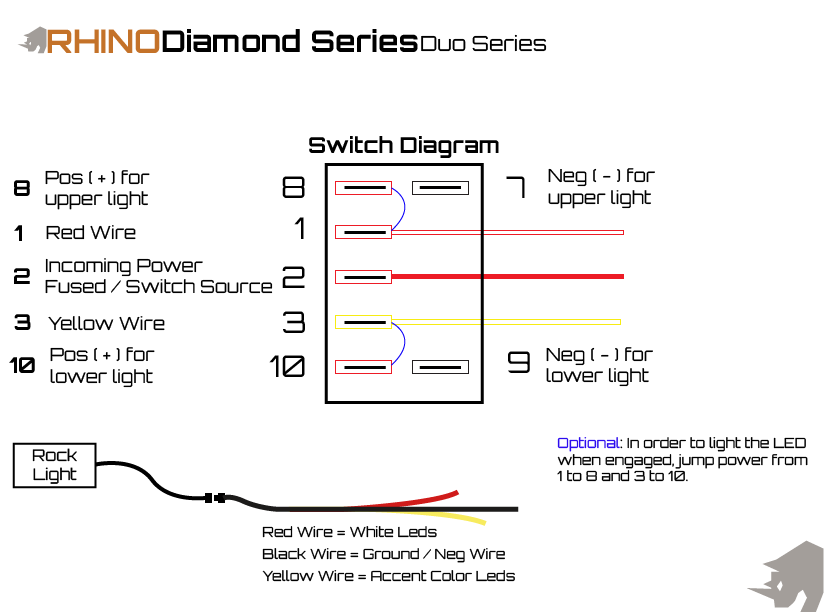 $40.00
AVAILABILITY: IN-STOCK
SKU: 2099
One of the most convenience ways to wire any product you have directly to the battery with its own fuse and relay. Comes fused and relayed with wires that go directly to the battery, to your accessory and to the rocker switch. Can be used on 3 pin or 5 pin switches.
The Rhino Difference
Local Pickup Available
Best in Class

Customer Service

Call Us for Help! 704-879-3870
Our wiring harness offers a ready made wiring kit for easier installation on our duo series rock lights. Save lots of time, money and shipping with this plug and play kit vs trying to purchase everything needed and make your own. Does NOT include a rocker switch.
Kit includes the below:
1x Raw Leads to Accent Channel
1x Raw Leads to White Channel
Wiring Diagram
Black = Ground Wire
Red w/ Fuse = Battery 12v connection
White = Power Wire
Yellow = 12v Accent Color Wire
Red = 12v White LED Color Wire
| | |
| --- | --- |
| Size: | Unique |
| Colors | Red, Blue |
| Material | 100% Leather |
Wiring Harness w/ 20 amp fuse
Optional: Rocker Switch Based on selection ( +$25.00 )