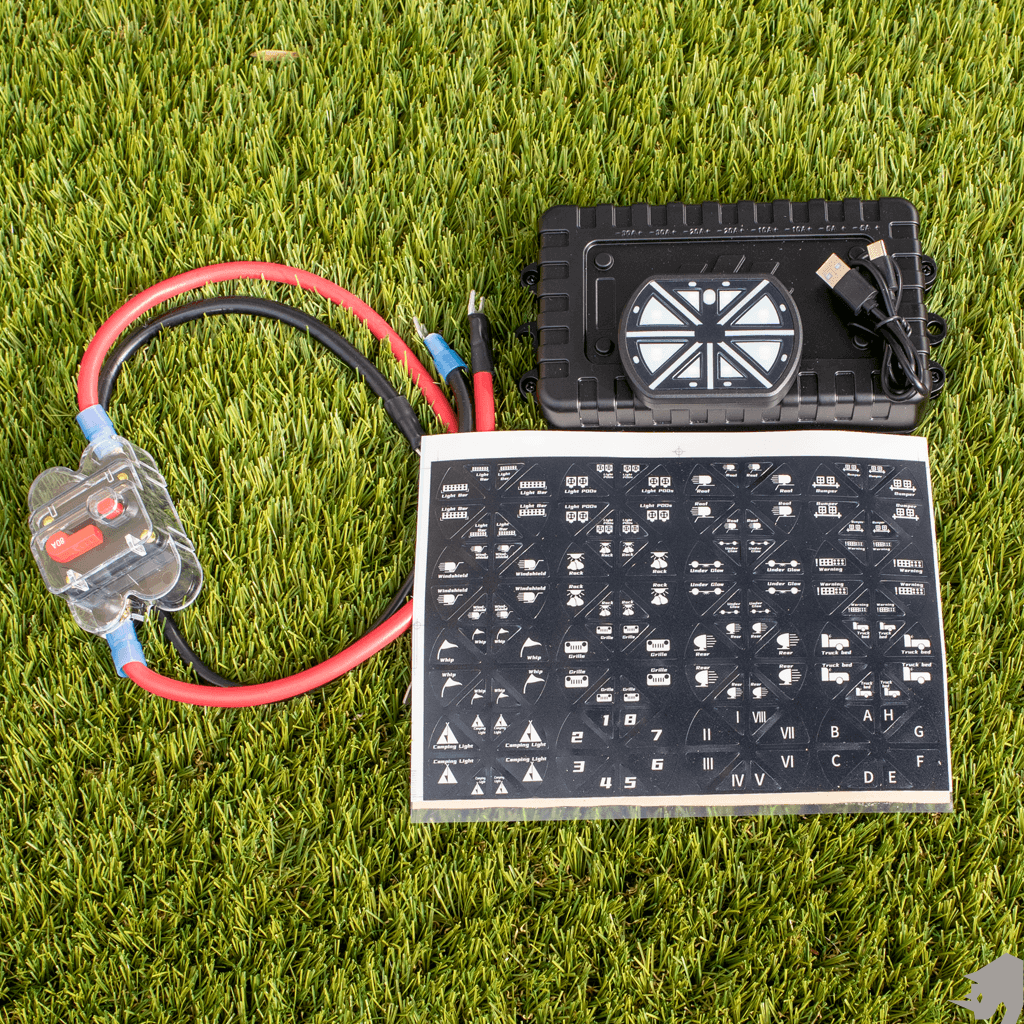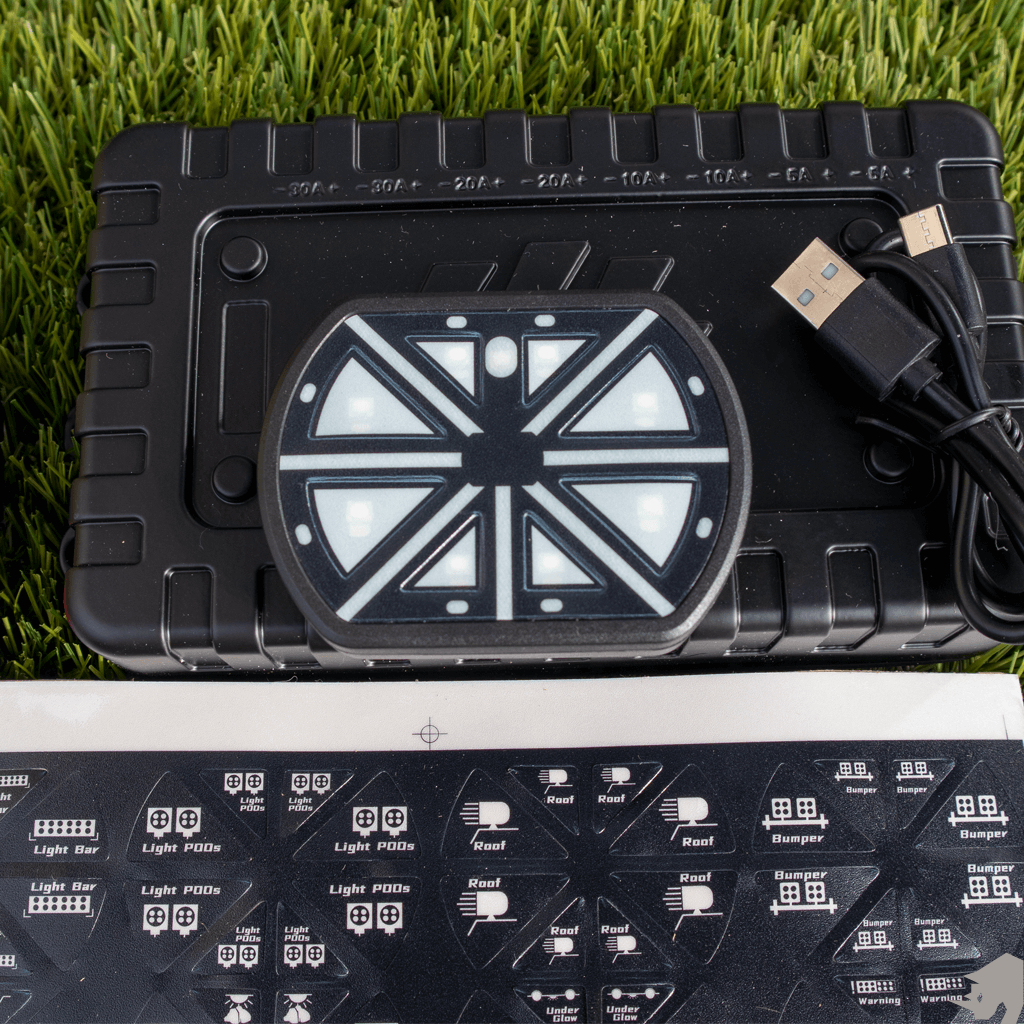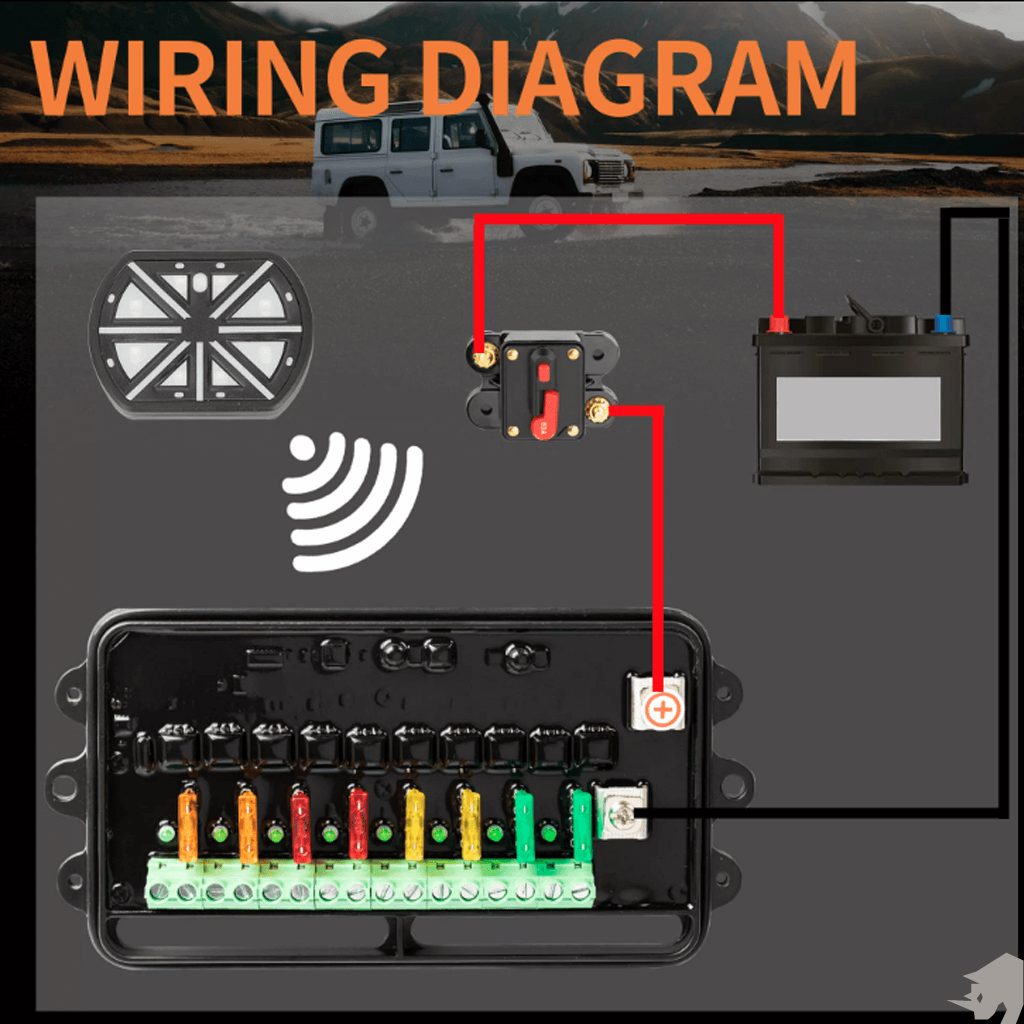 $250.00
AVAILABILITY: BACKORDERED
SKU: 2257
The Rhino Difference
Local Pickup Available
Best in Class

Customer Service

Call Us for Help! 704-879-3870
Rhino Lights introduces a wireless option switch panel, this panel doesn't require running wire through the firewall. Use the wireless panel to turn on and off your products. 128 different stickers to help customize your panel.
* Input Voltage : 12-24V; DC Voltage : 30A; Rated voltage:12V 20A / 24V 10A; Operating temperature: -25-80; Waterproof rating:IP65.
* The switch panel can control 8 kinds of lights at the same time under 12 Volts and a max power rating of 600 Watts.
Total power will go to 600w at 12V and the maximum current is 60A.
The maximum output current of ground 1-2 is 30A
The maximum output current of ground 3-4 is 20A
The maximum output current of ground 5-6 is 10A
The maximum output current of ground 7-8 is 5A

| | |
| --- | --- |
| Size: | Unique |
| Colors | Red, Blue |
| Material | 100% Leather |
Switch Panel w/ Bracket
Power Cable
Core Module
Screws